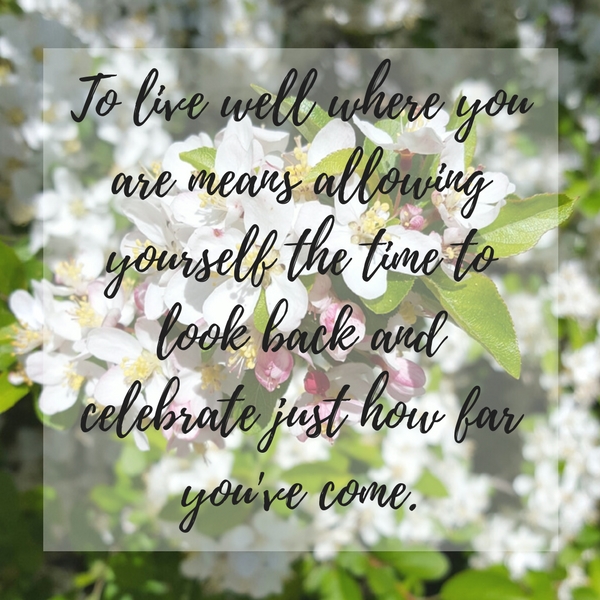 With graduation drawing near, that reflective part of me has started looking back–back to the time when little freshman me walked onto a not-so-huge university campus. I've been thinking about what I've learned these last four years and I've been encouraged by the realization that I have indeed grown. I'm not the same person I was four years ago. I've learned a lot and I want to share some of those lessons with you. Why? Because sometimes to live right here means allowing ourselves the time to look back and celebrate just how far we've come.
So, without further adieu, my list of lessons learned!
1. Naps are pretty spectacular. Somewhere between childhood and those trying teen years, I reached the point in life where naps just weren't worth my time. I was too big, too old, and too busy to take the time to sleep. I can do that once the sun has gone down and all the day's activities are through. Then I came to college and wham! Suddenly all those homework assignments, late nights, campus events, work, internships, and other college-y things started wearing me down. Now naps don't sound like such a bad idea anymore. In fact, I rediscovered just how great they are. Jesus and naps have been how I've made it through student teaching this semester. And both of them are pretty great!
2. Loving well hurts. I still remember the last day of my freshman year. All my friends were moving out before I was and the tears were sliding down my cheeks. I remember praying and asking God why it had to hurt so much to see them leave. His answer: "Because you loved well." When we invest ourselves in others, goodbyes and separations hurt. Loving well makes us vulnerable. Which leads me to lesson #3…
3. Vulnerability is key to any deep, lasting relationship. It is hard opening up and being honest with people. It's hard admitting weaknesses and faults. It's hard letting others see our pains and our wounds. It's hard asking for help when we need it and admitting when we are wrong. But all of that painful vulnerability leaves the heart open and raw and ready for deeper relational intimacy. It hurts and it's uncomfortable, but it's worth it.
4. You don't always fall in love in college. Like many college students, I started school with the idea that I would meet "the one" here. I sat through chapel services and Freshman orientation where we were told that many of us would probably meet our spouse over the next four years. Perhaps they were even sitting in the same row as us right then. And for a lot of students, that was true. Many of the people I came in with are married or engaged or dating and headed that direction. But for me and quite a few others I know, we're still waiting for that special someone.
5. Debt free living is possible. When I was first making plans for college my dad was pretty adamant that I come through college without debt. He even suggested waiting a year if that meant I could save up money and avoid taking out loans. I hated the idea of waiting, so I prayed that the Lord would provide a way for me to get through college without any loans because I truly felt college was what was next for me. And let me tell you, God answers prayer! I will be graduating in less than a month without any loans and I actually have a credit on my account! 
6. God is full of surprises, yet He is constant in always drawing me closer. My relationship with Jesus is like other relationships. It is dynamic and organic. I never quite know what to expect when I come before Him with a willing and open heart. He's shown me that my relationship with Him doesn't have to be boring and is actually full of a lot of adventure and romance. He knows me and He loves me and He draws me close in unique and intimate ways. Life is full of surprises when you're walking hand in hand with Jesus.
7. Sometimes living abundantly means dropping expectations. About a month ago I wanted to do something creative. However, unlike most of my projects I had no idea what to create. Instead of planning I went to my craft box, pulled out some supplies and started painting. I added things as I went and it wasn't until I put the pen, brushes, and Elmer's glue away that I knew what I was making–an unexpected masterpiece. Okay, so it may not hang in a museum, but creating that picture was fun and freeing. It showed me that I don't always have to walk into a situation with a plan or any expectations. Sometimes it's more freeing to just go with the flow and see what happens.
8. I never know who will stay and who will leave. As a planner I like keeping tabs on my relationships. Who is going to stick around and who haven't I talked to in a while that maybe it's time to let go of. That's probably the wrong way to go about relationships, but it's what I've done. Since starting college, however, I've been amazed at what relationships God has kept going. Many of the ones I thought would fade have actually become stronger. Many friends I thought I lost reappeared out of nowhere and somehow we were able to pick up where we left off. The truth is we never know what God is going to do with the relationships in our lives. Some are here for a season, some for a lifetime, and I can't predict who will fit into what category. All I know is that I want to make the most of the relationships I have now and watch in awestruck wonder as God uses them for His glory.
9. I'm made to teach, write, and create. I am a teacher through and through and wherever life takes me I know I will somehow be teaching. Whether I'm teaching at a Bible study, through this blog, in a classroom or, Lord willing, my own children someday, I will be teaching. I also know that I'll be writing. Words are food for my soul, both when I soak them in and when let them spill out through my fingers. I love telling stories and bringing the Bible to life in new ways. Through writing I both teach and create. And in creating, I thrive. I like creating stories and paintings and pictures and collages–things that bring a space and a heart to life.
10. Lastly, I've learned who I am. My freshman year I was still pretty unsure of myself. High school had brought me out of my shell quite a bit, but it was this being on my own thing that allowed me to see who I really am and actually appreciate what makes me me. I'm outgoing when I want to be, and I need deep, strong relationships. I'm a homebody that likes a little adventure every now and again. I'm funny and silly and I enjoy making people laugh. I'm a thinker and a planner. I love dancing and the outdoors. And these last two I'm still learning to accept: I'm beautiful and I'm wanted.
Seeing all of it listed here, it looks beautiful, kind of like a stained glass window. All the shards and fragments I've collected over these last several years–the lessons, the pain, the relationships, the love, the journey, the joy–all of it has brought me to this point.

What about you? What's your list? What have you learned, and in what ways has this season been changing you? Write them out? List them? And then celebrate. You are not where you were when you started.
To God be the glory!
Live in the moment!
Live in His love!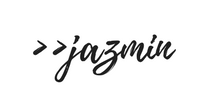 Save