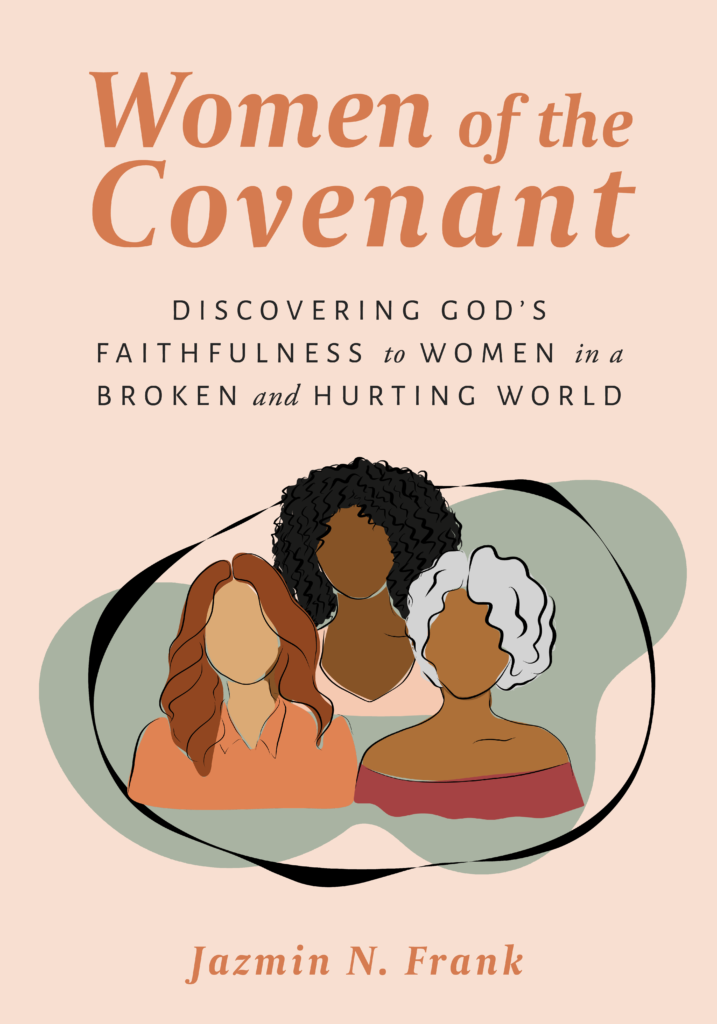 Women of the Covenant: Discovering God's Faithfulness to Women in a Broken and Hurting World

Women of the Covenant is a 25-day Bible study that speaks to the hearts of women who are looking for God in a broken world. We'll discover God's faithfulness as we study the lives of women who overcame difficulty and hardship in Scripture.
In this study we will explore the theme of covenant that is intricately woven through the Scriptures and what it means to be in covenant with God. Along the way we'll also learn some skills for basic and effective Bible study that can be used later on and develop the practice of reflection!  By the end of this study, you will see God's faithfulness in your own story and how you fit within God's covenant story.
This study features:
-Leader guide for group discussion
-25 days of daily study pages
-Space for reflection and notetaking
-Recommended resources list for further reading on the women of the Bible
Interested in a bulk order? Contact me.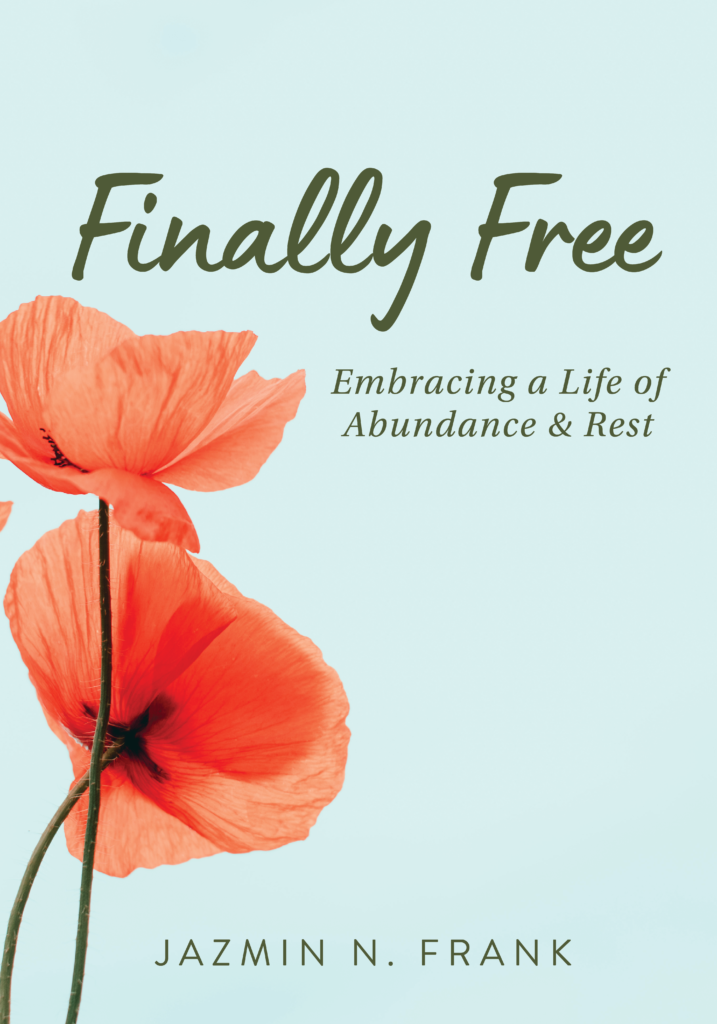 Finally Free: Embracing a Life of Abundance & Rest

In this six week study, we're going to dig into the book of Exodus and take a look at Israel's story as God leads them out of slavery in Egypt and teaches them how to live as His people. We'll explore how rest and abundance are central to the freedom God gives, and we'll learn how the spiritual disciplines of Sabbath and Scripture meditation can help us embrace that freedom. Along the way we will prioritize relationship with God because it is only as we live in relationship with Him that we find true freedom.
This study features:
-Six weeks of guided lessons and Scripture meditations
-A weekly Sabbath practice
-A guide for leading Scripture meditation with a group
-Space for reflection and notetaking
Amazon | Sample Pages | Ebook
Interested in a bulk order? Contact me.
In the Waiting: Drawing Near to God in Seasons of Wanting

Often the waiting becomes a point of tension in our faith and our relationship with God. We blame Him for the waiting and wonder why He hasn't come through yet. Waiting is isolating, and it challenges our belief in God's goodness and faithfulness. But what if we that hard tension of waiting could become a catalyst for knowing God better? In the Waiting is a 40 day journey through Scripture as we come alongside others who waited. Through their stories, we'll learn how to wait well, what not to do while we wait, and most importantly, how to draw near to God in seasons of wanting.
Amazon | Sample Pages | Ebook
Interested in a bulk order? Contact me.
Name Above All Names: An Invitation to Remember Who Jesus Really Is

This 31 day study through the gospel of John invites you to remember who Jesus is by focusing on the names of Jesus.
The names of Jesus tell us plainly who he is. They show us how we can relate to him, what he has accomplished, and in some cases, the names of Jesus also define us. So in remembering who Jesus is, we also are reminded of who we are in him.
Let this be the season you remember the name that is above every name—the name of Jesus. And in remembering him may you come to trust him more than you ever have before.
Amazon | Ebook | Leader Guide
Interested in a bulk order? Contact me.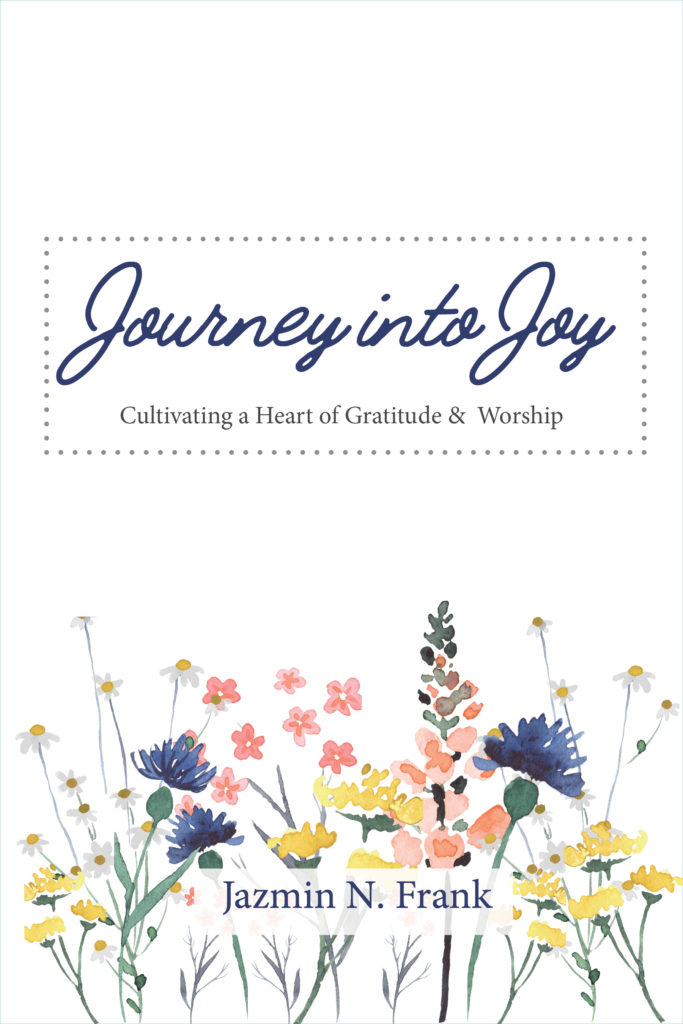 Journey into Joy Gratitude Journal

Whether you are brand new to the discipline of claiming joy and listing gratitude, or you're looking for a fresh take on a familiar practice, the Journey into Joy Gratitude Journal pairs Scripture meditation with daily gratitude to help you cultivate a heart of joy and worship.
This journal features:
Space to list and claim joy throughout each month
12 guided Scripture meditations to help you dwell on the theme of joy
Regular reflection to help you track your growth as you journey into joy
Interested in a bulk order? Contact me.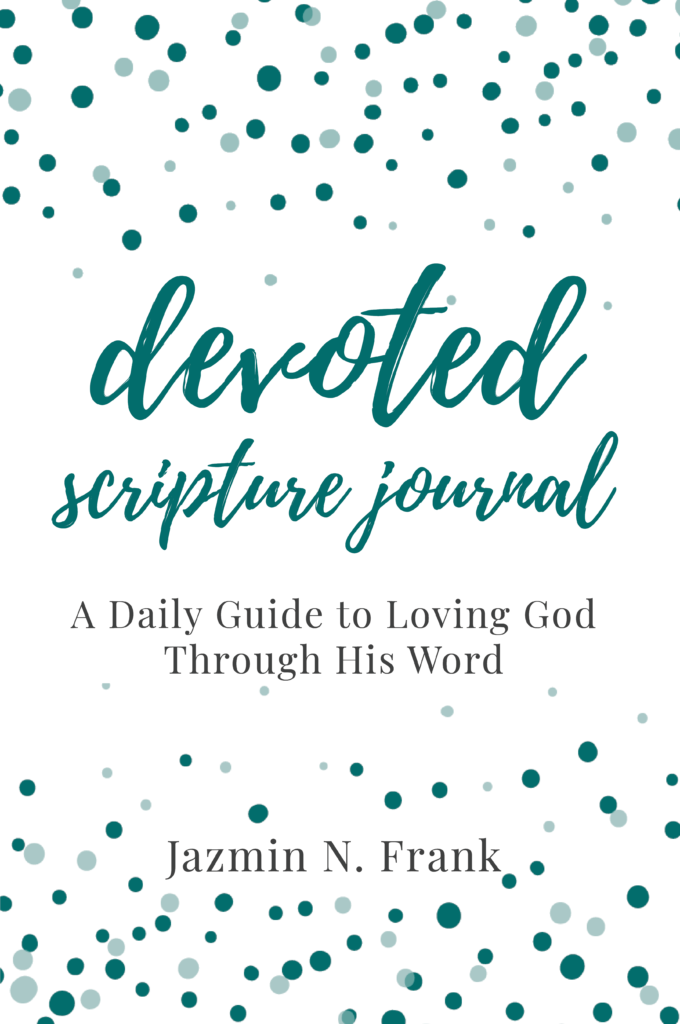 Devoted Scripture Journal: A Daily Guide to Loving God Through His Word

The Devoted Scripture Journal is a guided Bible study tool designed to restore the relational aspect of Bible study. In this accessible and adaptable journal, you'll find 13 weeks' worth of daily Bible study pages. These daily pages provide a simple, adaptable structure for Bible study with sections for prayer, writing the Word, digging deeper, claiming joy, and recording a truth to meditate on each day.
This journal also comes with other helpful resources to grow your relationship with God, including:
weekly heart checks
guided reflection for your season of life
30 day reading plan
prayer pages
10 ways to revive your devotional routine
Amazon | Sample Pages | Workshop
Interested in a bulk order? Contact me.