Meaningful Bible Study for Daily Devotion
a free online workshop to encourage you to build relationship with God through His word.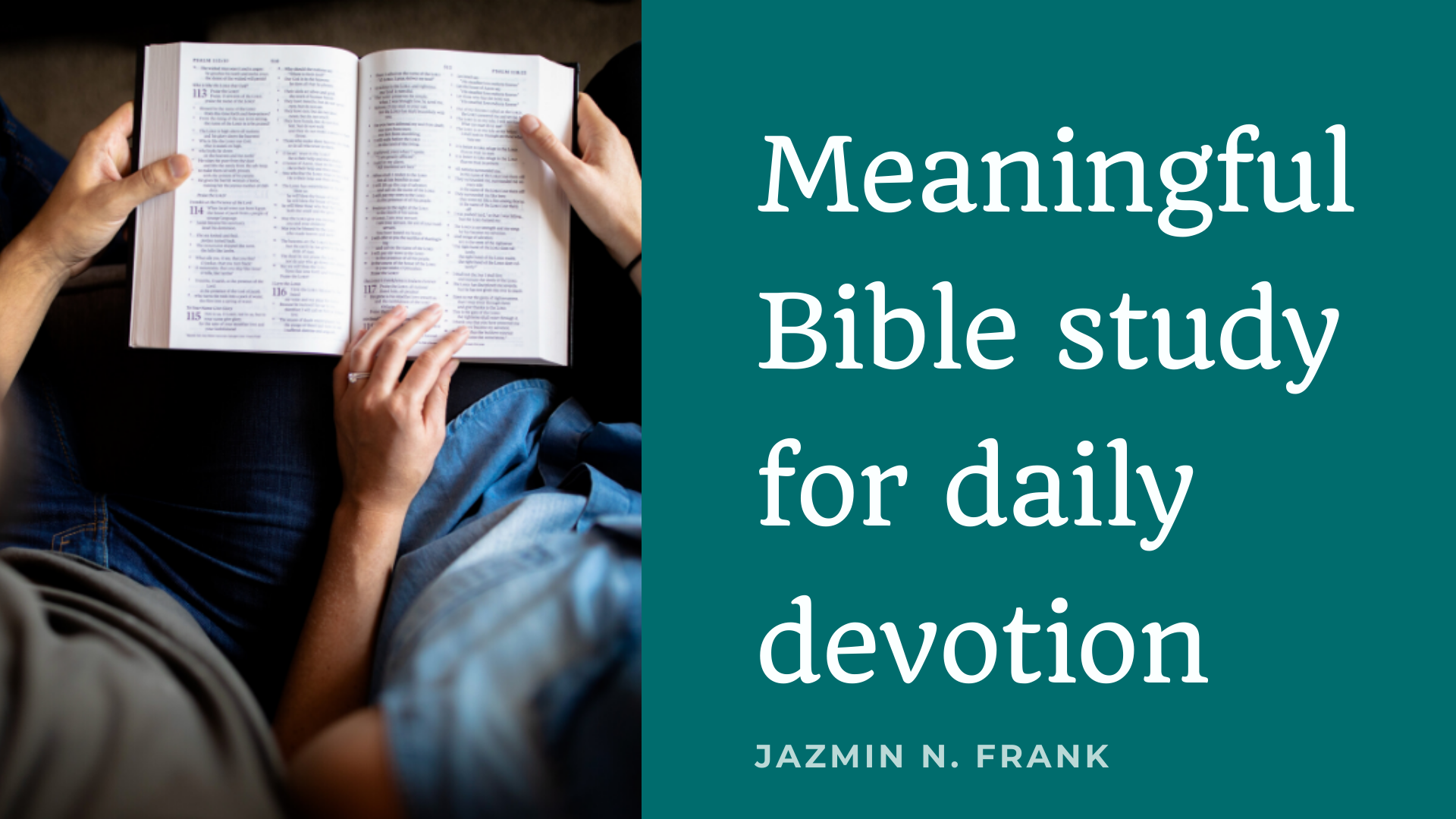 When it comes to Bible study have you ever felt...
Overwhelmed?
Like you don't understand what you're reading?
A desire to start studying the Bible, but haven't known where to start?
Yeah, me too.
For a long time studying the Bible felt like something I had to do, so I tried and I established the discipline. I was told it was a good way to connect with God, but it only made me anxious. Bible study felt like a chore, and it wasn't a practice I looked forward too.
But what if we could view Bible study in a different light? What if it isn't about reading plans and checking off boxes? What if Bible study was never meant to be overwhelming or mysterious or something we have to do?
That's where meaningful Bible study comes in!
What is meaningful Bible study?
Meaningful Bible study happens when we kick out the lies, expectations, and requirements and embrace the fact that Bible study is a way to meet with God and build relationship with Him.
This workshop is will teach you some Bible study skills. But even more, it's about helping you establish a mindset of meaningful Bible study.
Sometimes the biggest hurdle to Bible study is viewing it in the right light.
It's time to make Bible study meaningful!
Bible study becomes more than just a chore when we start with the foundational truth that reading and studying the Bible is about getting to know God and entering into conversation with Him.
In this free four session workshop I'm going to help you develop the skills and the mindset to experience meaningful Bible study in your own devoted time.
In this workshop you'll:
discover what meaningful Bible study is and is not
learn 3 simple ways to make Bible study meaningful (without the need for extra tools)
have access to training that will help you develop practical Bible study skills you can begin implementing right now
receive a companion workbook with space to take notes and assignment sheets to practice using the skills taught in each session
get a preview of the Devoted Scripture Journal! (a great resource for implementing meaningful Bible study)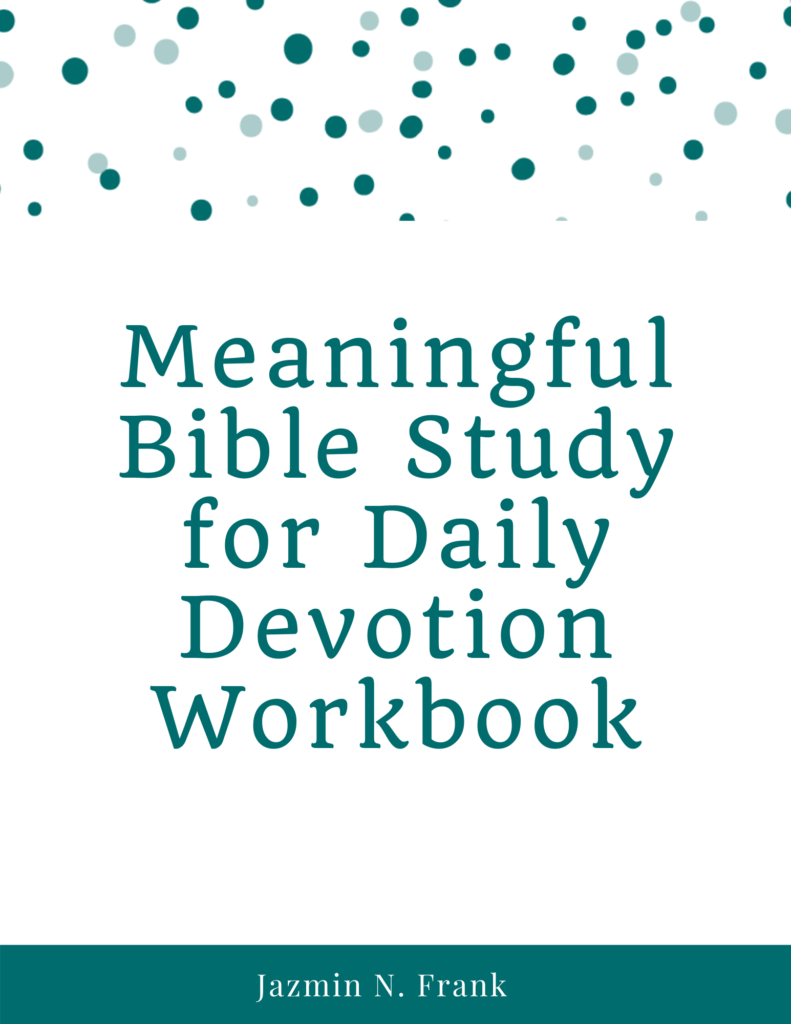 Get access to this free workshop!
Session 1: What is meaningful Bible study?

Explore the heart and purpose of Bible study to get you started with the right mindset.

Session 2: 3 Ways to Make Bible Study Meaningful

These are the three things I always recommend people do when they want to start studying the Bible

Session 3: Questions to Ask as You Study the Bible

Understand the role of asking and answering questions as you read the Bible

Session 4: The Benefits of Bible Study Journaling

Learn a guided way to journal through your Bible reading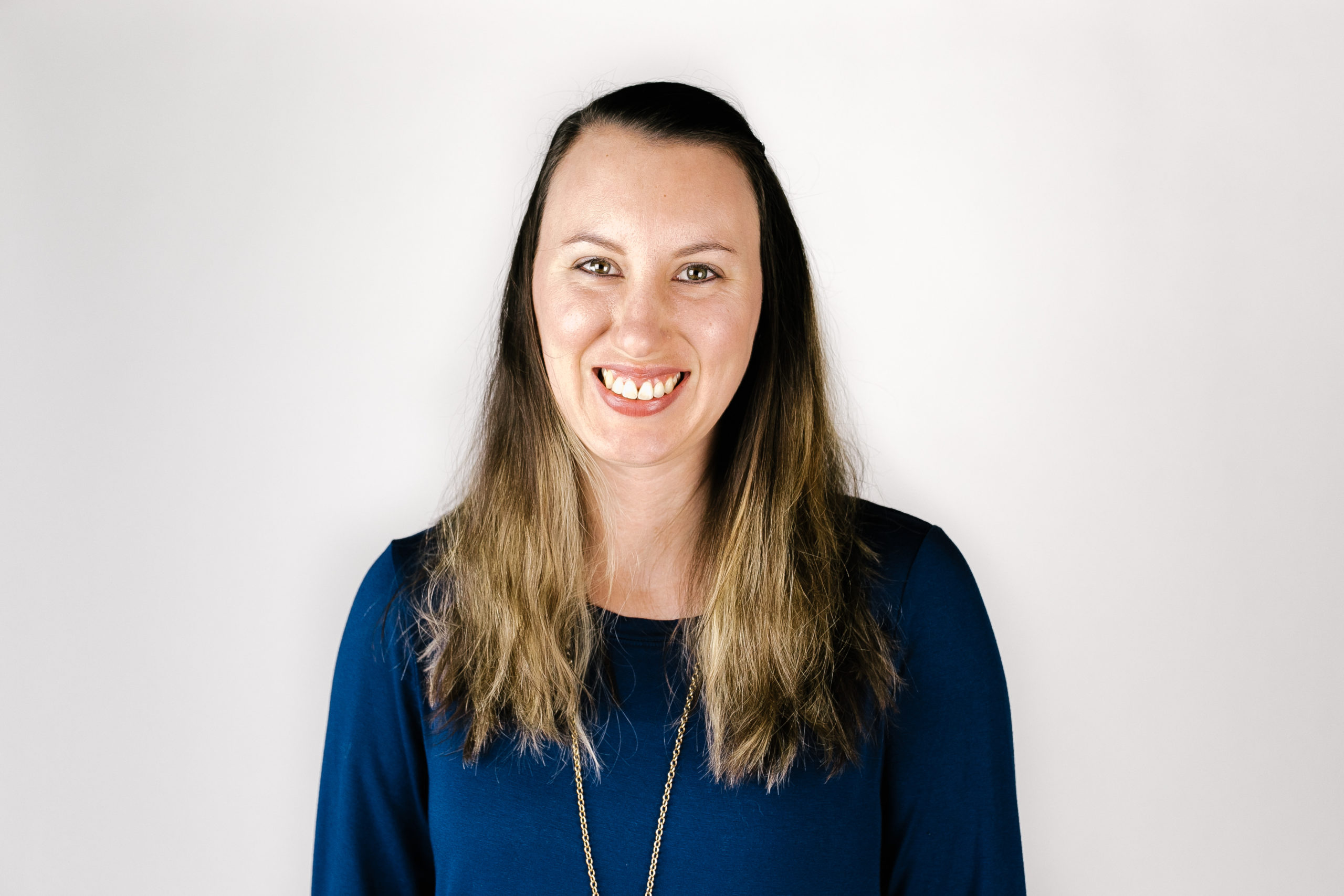 Jazmin is a teacher and lover of Scripture. She studied education in college and taught in the classroom for a couple of years. Today she continues to use those skills to teach people how to grow their relationship with God.
The Bible is her passion and she loves helping men and women fall in love with God's Word and encounter Him there.
Whether she is speaking, teaching, or writing Jazmin's goal is to help people dig into Scripture and use it as an avenue to know God and build thriving, daily, devoted relationship with Him.
Ready to make your Bible study time more meaningful?
Pair this workshop with another great resource!
The Devoted Scripture Journal helps you connect with God's Word at a heart level. With 13 weeks of daily pages for guided Bible study this journal will help you develop the discipline as well as the desire to build relationship with God through Scripture. You'll also find other helpful tools like weekly heart checks, a section to help you name and reflect on your season, and more!