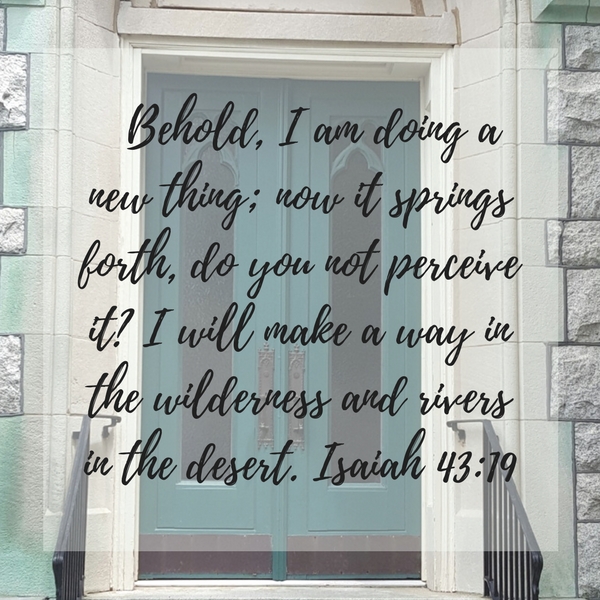 Behold, I am doing a new thing; now it springs forth, do you not perceive it? I will make a way in the wilderness and rivers in the desert. ~Isaiah 43:19
Isn't this just how God works? You're sitting there waiting, praying for something to happen. Perhaps you sense His quiet whisper telling you that everything is going to work out, but you don't understand how. Time is running out. That thing you're praying for still feels distant. How is God going to come through? Did you hear Him right about this? Maybe this is just your crazy idea, your crazy desire.
And then it happens.
Seemingly out of nowhere, God answers; He provides, and you're absolutely blown away and humbled and so beyond grateful for His ways.
That has been my life this week. I was in a mood, tired of wrestling with whether or not God was really going to give me a job like I wanted. Students start back the middle of next week, so this was basically the last chance in my mind.
Late last week, while I was sitting at a stoplight, complaining about my lack of a teaching job and how I didn't understand what He was doing or what else I was supposed to do, whispered a quiet assurance to my heart: "Just believe me for the job."
Okay, that sounds all nice and great, Lord, but what does that mean? Are you going to give me a job for the fall? Or is this more of a future, down the road type of thing? And when? How much longer do I need to believe you? I thought I've been doing that all summer, but look, I've got nothing.
"Just believe me for the job."
Friends and family have tried to be encouraging. They told me that the job is coming. They told me that even with the short time left before school I'd be able to handle the preparation if I got a job. Monday and Tuesday, I spent a lot of time in a mood. I was tired of waiting and was trying to work myself into being excited to spend the year as a substitute.
In the midst of filling out sub applications Monday night I saw that my home school district still had one position open for Language Arts in a middle school. I had contacted the principal about similar positions twice this summer, but he always said that interviews were completed for the time. Still, looking at that posted position I wondered, "God, did you save me a spot after all?"
Tuesday I took a personal day, finally ready to just relax and do what I needed to do to focus and accept whatever it was God has planned for me. So I took my hammock and a book and relaxed at a park for a few hours until my ringing phone had me tumbling out of my hammock to answer the call from an unfamiliar number. And guess what. It was that same principal I'd been contacting all summer. I had an interview forty-five minutes later and got the call with the job offer the next day. And the last forty-eight hours have been spent running around filling out paperwork, sitting through staff training, and setting up my room.
In some ways all of this feels like a dream. I don't know how many times the thought has floated through my head that I'm a teacher. But most of the time it feels like this is where I've always been. I'm exactly where God wants me and that's humbling. I'm completely blown away.
Ever since I decided that I wanted to be a teacher, seventh grade Language Arts has been my dream job (the very position I've been hired for), but I've never been completely sure why that specific grade. Thinking back over my school years, I realized that seventh grade was the first year I saw a teacher invest herself personally in my life. At that point I had just started toying with the idea of writing stories and had written a short story about traveling back to Bible times. I wanted her opinion and critique and she willingly gave it, meeting with me a few times before school to go her over suggestions. She took time out of her day, outside of classroom instruction, to nurture a gift she saw and encourage me in pursing it. She invested personally, beyond that of the average teacher at a time when I wasn't quite fitting in and had just moved to town that summer.
That's why I want to teach middle school. That's why seventh grade. It was a rougher time in my life that one teacher helped to make better. I want to do the same. I want my students to know that they are capable of amazing things and that I will do what I can to help them succeed and show them that they are loved and cared for.
And speaking of loved and cared for, that's another thing that has blown me away. I have been blessedly bombarded with encouragement and congratulations and prayers and celebratory words and gifts. The job isn't the only blessing. Even greater is seeing God's love poured out even more–His grace upon grace–through friends and family. I'm humbled and grateful.
And it's all for His glory!
Lord, I'm so grateful for your ways. I don't understand them and there are days when I shake my fist and wish you would do things differently, but you are good. Your ways are good. You do not disappoint. Lord, I pray for those still waiting for you to answer, those who feel like time is running out. I ask that you would strengthen them in the waiting. Help them to keep holding tightly to you, to keep believing and clinging to your word. You will come through–right on time. And may their testimony of waiting and answered prayer go out for your glory and inspire others. Lord, we praise you today for your ways. You. Are. Good!
Well guys, I guess that's all for now. Keep me in your prayers as I finish getting things ready and jump into the first few days. I'm sure you'll be hearing about classroom adventures throughout the year. And thanks so much for reading this and allowing me to share just how good God has been. I pray it encourages you, not only in the waiting, but also to go tell someone about what God is doing in your life. He is good!
Live in His love!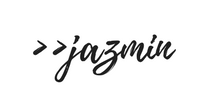 Save
Save