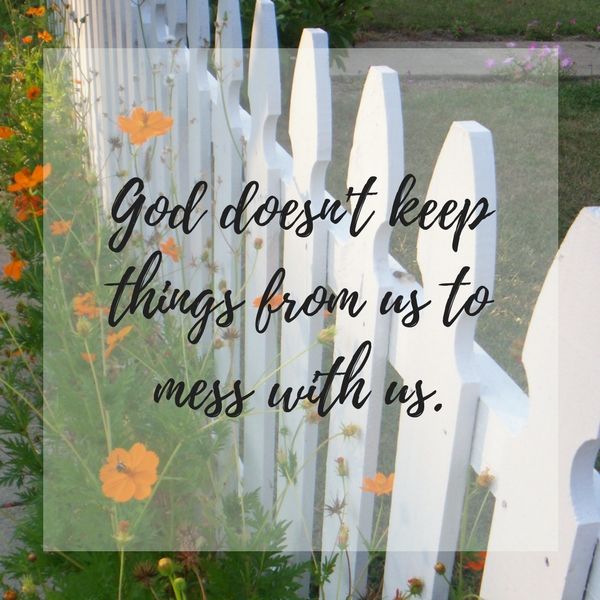 Finding the words for this week's post has been difficult for a couple of reasons, the biggest one being I've been having trouble lately putting words to what I'm thinking, feeling, and experiencing–a very difficult thing for someone who processes life through the written word. Even now as I sit here, trying to type, I'm not sure I've found them yet. Lord, let my heart pour out through these computer keys….
So, where to start…Well, the struggle has been real lately in the area of job searching. All through college I was told that if I do my part, I get my degree and go to all the career workshops and get my resume all ready, then once I get out into the "real world" I'll get a job. Easy peasy. Unfortunately, my college years did not prepare me for the reality that I might not get a job in my field right away.
People around me have tried to be encouraging. Those who know my teaching ability have assured me that I'll get hired on. Friends and family have tried to offer give me a dose of reality, telling me that I might just have to substitute teach for this first year to "get my foot in the door." But I haven't accepted those words well. I don't want to sub. I want teach. And its been really hard for me to nod and smile and say thanks when inside my dreamer side wants to punch something.
I know reality. But please can't you just let me hope and dream for a little while? I'll face reality when it comes.
But as the weeks continue to pass and as I've started getting emails from schools I've applied to, telling me that the positions have been filled, I've started to get discouraged. I've been told that it's still early for the public schools, but there are only so many positions available and people who have more experience than I do are going after those jobs too. Would a school really want to take a chance on me? I can do the job; I know I can. But what if I don't even get a single interview? My self-esteem and self-worth has been threatened by that thought.
Over the last week or so, God has filled me with peace and hope in a way I've never known it. It came after a bout of fear toward a specific situation and my frantic words to God saying, "I don't want to deal with this again. I can't!" It was an assumption, a fear that something might happen. The Lord's response was to calm me. "It's not what you think," He whispered to my heart as hope and peace strolled in. And you know what? He was right. The situation I feared didn't happened and hope has continued to grow there.
God's been speaking into my job situation in a similar way: Hope and peace. But here I haven't heard any words assuring me that I'll have a job this fall. I hope that's the case, but I'm not sure. No, the way God has been speaking here has been through questions: "If you don't have a teaching job this fall, will you be okay? Do you trust me to do what is best? Where are you putting your security?"
All three are hard to answer.
Yes, I'll be okay if I don't have a teaching job this fall. I may not like the idea, but I know God will provide and I'll at least be able to sub.
Do I trust Him?
Yes, in a way I can't say I have before. His plans are good; I believe that. I may not understand them, but I have to believe that whether or not I'm teaching my own batch of students, God will put me exactly where I need to be, not only for myself, but also to minister and show His love to those around Him–to make His name known. That last question though has been the hardest to answer.
Where am I putting your security?
Honestly, it's been in the job. Or rather, having my life essentially planned out for the next year. Find a job, teach some students for nine months then enjoy summer break and move on from there. All I wanted was one year of knowing what to expect. I wouldn't know everything of course, but having the big picture is comforting. I've been letting myself be secure in the idea of having a steady job and paycheck with a few breaks sprinkled in instead of being secure in Jesus–my Rock.
There's a verse, Psalm 84:11, that says, "No good thing does he withhold from those who walk uprightly." Unlike what we might think sometimes, God doesn't keep things from us to mess with us. I know that waiting for Him to act is hard, and accepting the things He says no to can be even harder; but He knows best. He is Daddy and Abba Father. He is good and He knows how to take care of His kids. If He chooses to lead me into substitute teaching or something else for this coming school year, I have to trust that He has good reasons for it and that He's not withholding something from me.
I can also keep waiting and believing, like Psalm 27:13-14 says, that I will see the goodness of the Lord in the land of the living. I can wait and let my heart take courage, believing that He will act and do good things right here and now. There's still time. July has only just begun and perhaps He's saved a teaching job for me. Maybe it's time to just sit back and watch Him provide like He's done so many times before. I don't know what He's going to do. All I know is that I can trust that I will see His goodness.
So, dear heart, what has you all tied up in knots? Could you use a whisper of hope and peace today? Do you need a reminder of God's goodness? He is good! His goodness is not dependent upon your situation or the circumstances of your life. God's goodness is an eternal truth, a reason to praise even when life is a struggle and things aren't going the way we want. "For the Lord is good; his steadfast love endures forever, and his faithfulness to all generations" (Psalm 100:5).
He is good. He is love–steadfast love, enduring love, eternal love. He is faithful. He is doing good things in your life right now. He is whispering peace and hope, joy and love. He is giving good things and asking you to wait for Him. So take courage. Whether through tears or smiles or both, wait for the Lord and believe that you will see the goodness of the Lord in the land of the living.
Wait for the Lord.
And live in His love!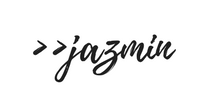 Save