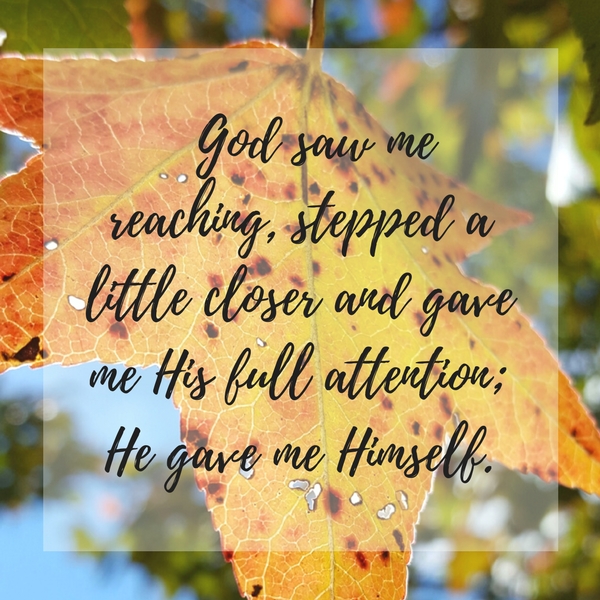 She had been bleeding for twelve years. No doctors could help her and no amount of money, medicine, or medical attention had been able to fix her disorder. She was at the end of her rope, grasping for anything that had even the slightest chance to heal her.
Perhaps it was a normal day when the Teacher strolled by. Maybe she knew about His coming and planned to be where He was. Maybe she just happened to be in the right place at the right time and had enough faith to take action. Whatever the circumstances, she battled the crowds, shoving and pushing through to get to Him–this Jesus she had heard about who could make the blind see and the lame walk.
If I can only touch the hem of his garment…she said to herself as she stretched her arm and grasped one of the tassels. She didn't hold onto it. Just a quick brush of her fingers was all she needed, all she expected. Yet, at the slightest touch, with the smallest faith, the bleeding instantly ceased. She was healed.
I wonder if she thought she'd get away unnoticed because a moment later when Jesus turns and asks who touched Him, well aware that power had gone out of Him, she came before Him and fell trembling at His feet. Had she been wrong to reach out like she did? Would she be chastised for touching someone while she was unclean because of the blood flow? Whatever fears ran through her mind, she told the truth of what she had done and why, all while probably looking at the ground. She couldn't face Him.
But then I picture Him crouching, getting face to face with the woman, raising her chin, and smiling. "Daughter, your faith has made you well. Go in peace."
She was grasping for a little piece of fabric; but what she got was a face to face, personal encounter with the Lord. She had His full attention. He gave her all of Himself in that moment.
I feel like I've been that woman lately, grasping for anything, even just a small piece of Jesus to make it through the day. Words and lies have been cutting deep and it's been all I can do to not let them sink in.
If I can just have a little bit, Lord. Just a little.
There was one day last week during my first class of the day when more words were tossed at me–the same words that have been coming for weeks from my students about how no one likes me and I don't know what I'm doing, and I'm a horrible teacher. I was near tears behind my desk as I begged God for help. I knew those words weren't true, but when thrown on top of the other insults and hurtful words already piled up, well, it flat out hurt. I sat there trying not to cry in front of my kids when a piece of a verse came to mind. "Blessed are those who persecute you…"
In need of any bit of truth to sooth my heart, I quickly brought up BibleGateway on my computer. I was going to search the verse to read it, but I didn't have to. There on the homepage was Matthew 5:11-12: "Blessed are those who insult you and persecute you and falsely say all kinds of evil against you because of me. Rejoice and be glad, because great is your reward in heaven, for in the same way they persecuted the prophets who were before you."
The words hit me and I wanted to cry again, this time because I felt like in that moment God saw me. Like the woman grasping a corner, God saw me reaching, stepped a little closer and gave me His full attention; He gave me Himself.
Later that evening as I cried out more of the hurt, I thought about that verse again. Verbal bullying from a twelve-year-old wasn't what I had in mind when I read that verse in the past. I pictured martyrdom and beatings and prison and shootings, but not this.
Then I pictured Jesus, hanging there on that cross, bloody and beaten and suffocating. He is well acquainted with persecution.
He knows what its like to have lies tossed around about you. He knows what its like for people to hate you. He knows. He went through it. And compared to what He went through for me, the stuff I've been dealing with is so small. It humbled me all the more and reminded me that I'm not alone.
Along the lines of  little things, another passage that hit me hard recently was the verse that says "And if anyone gives even a cup of cold water to one of these little ones who is my disciple, truly I tell you, that person will certainly not lose their reward" (Matthew 10:42).
I want to do important things, big things, things that have a kingdom impact. Often that means I'm putting a lot of pressure on myself. I have to teach these kids. I have to get this blog post written. I have to finish writing that book. But reading that verse is like God shaking His head about all my over-the-top expectations.
No, Jazmin…you don't have to do the big things. Even the simplest act can have an impact. Be faithful in the little.
One of the most encouraging and burden-lifting things I've been told over the last several weeks is that I'm not here for a purpose. I wasn't put on this earth to accomplish a specific task or to be in a specific field or to do a specific thing. I was put here for God–to be in relationship with Him and to be faithful to Him. I'm not here to make sure kids learn what they need to know or to covertly teach them about Jesus in a public school setting and save them.
I'm here for Jesus.
That is such a freeing truth. Some days when I'm facing another rough round of classes or a stack of work that needs to be finished or an approaching deadline or a too-full calendar, it's encouraging to step back and let all that fall away and remind myself, "I'm not here for a purpose; I'm here to be faithful to Jesus."
Hang in there, dear heart. If times are rough, keep reaching out and grasping. God's grace is sufficient and He will meet you in the midst of the struggle. Also, take this bit of encouragement: Jesus loves you and He wants nothing more from you than to love Him back. Completely. Fully. Faithfully.
He made you not for a purpose, but for Himself.
Live in His love!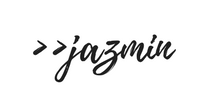 Save