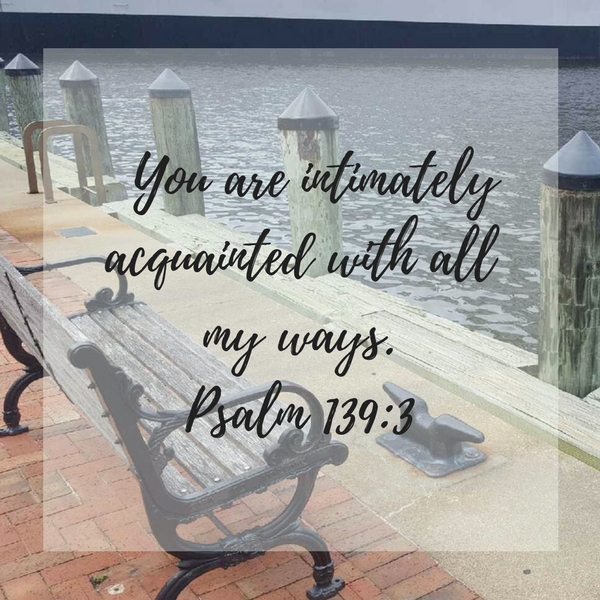 In many ways this has been a hard week. I'm still struggling to keep my head above water. There's always so much to do and I've been exhausted. But the week has been good too. I've seen improvements in myself and my students. I feel like I'm starting to understand the lingo at school and what is expected of me.
Through it all I've battled a lot with that familiar lie that says I'm not good enough and never will be. It's a wound God's been speaking to this week, drawing me back again and again to Psalm 139, one of the places I tend to set up camp in Scripture when my heart and soul need infiltrated with the truth.
I hope you're able to dig in deep with this passage and walk away with a greater understanding of just how well Jesus knows you and how much He loves you. You are worth so much!
Okay, let's dive in! Psalm 139 Jazmin-style!
O Lord, you have searched me and known me! You know when I sit down and when I rise up; you discern my thoughts from afar (verses 1-2).
Lord, you know me. So very well. Even better than I know myself. You see who I really am, beyond the muck and the grime of this world. You see the real Jazmin. But knowing my insides, my heart, that's not the only thing you know about me. You see the physical me too. The one with two legs, two arms, and a nose—the one that lies down to sleep in the evening and rises up in the morning—sometimes reluctantly. You know exactly where I am on Planet Earth. You also know my thoughts. Every single one of them. You even know them before I actually think them.
You search out my path and my lying down and are acquainted with all my ways. Even before a word is on my tongue, behold, O Lord, you know it altogether (verses 3-4).
You know the path I walk, but you also lead me. You know what is best for me. You know those places where I will have true rest. Like a good shepherd, you lead me beside quiet places, you keep me on the trail of righteousness, and call me back and even chase after me when I stray. You know me so well in every single way. You are intimately acquainted with all of my ways—quirks, habits, fears, joys, struggles, dreams. Everything. And I love it! There isn't anyone who knows me better and there never will be.
You hem me in, behind and before, and lay your hand upon me. Such knowledge is too wonderful for me; it is high; I cannot attain it (verses 5-6).
My brain trying to wrap itself around this truth of how well you know me and how close you are is like trying to touch the sky. It isn't attainable. It's too big, too great, and way beyond my comprehension. Because the truth is, your knowledge of me isn't some far-removed knowledge. You are close. Close enough to protect me at the rear, guide me in the front, and walk beside me, holding my hand. It's too great, too wonderful, too lofty to fully understand.
Where shall I go from your Spirit? Or where shall I flee from your presence? If I ascend to heaven, you are there! If I take the wings of the morning and dwell in the uttermost parts of the sea, even there your hand shall lead me, and your right hand shall hold me (verses 7-10).
Because of your closeness, Lord, your promise to never leave or forsake me, there is no place I can flee where you won't be. You are close and everywhere I go you are there—always holding me, always leading me, always loving me.
If I say, "Surely the darkness shall cover me, and the light about me be night," even the darkness is not dark to you; the night is bright as the day, for darkness is as light with you (verses 11-12).
Even in my darkest moments when life is complete chaos and fear is trying to strangle me; when things are hard and money is tight and relationships are broken and people are sick—even then none of that is beyond you. None of that is too dark to you. None of that is beyond your touch. Even in those dark times your light still shines brightest. Even then you are working and moving. Even then you are still God.
For your formed my inward parts; you knitted me together in my mother's womb. I praise you for I am fearfully and wonderfully made. Wonderful are your works; my soul knows it very well (verses 13-14).
You formed my cells and sinews and bones. Every little detail was hand crafted by you. And even though there are days when I doubt myself and I question why I am the way I am, the truth is, I am your masterpiece. I am your beautiful and lovely creation, fearfully and wonderfully made, set apart for your purposes. So even on days when I doubt, your works are still wonderful. And I am one of them. That is a truth that resonates with my soul. I know it is true.
My frame was not hidden from you when I was being made in secret, intricately woven in the depths of the earth. Your eyes saw my unformed substance; in your book were written, every one of them, the days that were formed for me, when as yet there was none of them (verses 15-16).
Even in the womb you saw me and knew me. Even then, and before then, you knew what my life would look like, that places I would live, the people I would know. You knew every single day of my life before I had even lived one of them. How amazing is that!
How precious to me are your thoughts, O God! How vast the sum of them! If I would count them, they are more than the sand. I awake, and I am still with you (verses 17-18).
Your thoughts matter more. And you have a lot of them. Your thoughts aren't just big and broad, but close and intimate. Your thoughts are about me. They are precious and more numerous than the sand. You think that much about me. What wonder to awaken out of slumber and realize that you've been there while I slept. You were watching, waiting, loving. And when I wake you are doing the same things. Watching. Waiting. Loving.
Oh that you would slay the wicked, O God! O men of blood, depart from me! They speak against you with malicious intent; your enemies take your name in vain. Do I not hate those who hate you, O Lord? And do I not loathe those who rise up against you? I hate them with complete hatred; I count them my enemies (verses 19-22).
This world is a mess. It's a dark place full of people far from you, people who don't know you and couldn't care a flying fig about you. They speak against you. They speak against your people. There are many days I wish all of this nasty stuff was over and the world was set right again. Come, Lord, Jesus. Come quickly. But thank you too for your mercy and patience, wanting none to perish, but all to know you and live with you forever.
Search me, O God, and know my heart! Try me and know my thoughts! And see if there be any grievous way in me, and lead me in the way everlasting (verses 23-24).
We started with your knowledge of us, this searching out and knowing even those unspoken thoughts. And we end here. Lord, you have searched me and known me and you are intimately acquainted with all my ways. Now, search me again. Know me again. Test my thoughts again. Show me that you are here and that you know. Keep shaping me into one of your shinning lights, one who fights for your justice and shares your love. Work out any of the kinks in me and keep leading me forward—into your truth, into your light, into life everlasting with you forever by my side. May all glory, honor, and praise go to you, Lord. Your name be forever praised!
Live in His love!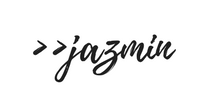 Save