2018 started much like the previous five years have–with me sitting down with God and finding my word for the year.
Each year the process starts a little earlier. Rather than waiting until the customary December 31st to reflect on the year just finishing and to dream about the year ahead, I start in October.
I know, it's a little early, but I also like having three months of preparing for the new year. I can take my time reflecting and really allow myself to slow down enough to listen.
As I listened and prayed and asked God what he wanted to do in 2018, he gave me a word I wasn't ready for: BRAVE.
BRAVE felt so expected, so cliche. In previous years the words God had given me had been unique: NEW THINGS, HARVEST, REVIVE.
But BRAVE?
There was nothing unique about that one.
And if I'm being completely honest, that word scared me. Because if God was giving me BRAVE as my word for 2018, that meant things were coming that would require bravery and courage. That meant hard things.
Maybe we should rethink that word, God.
But he assured me it was the right word. So I got those five letter stamped into a key that I hung on a chord over my rear view mirror and headed into a year I never expected.
What BRAVE really meant
It's funny looking back on those early BRAVE conversations with God. I was absolutely convinced that I'd have to live that word out in the physical. I was terrified it meant taking BRAVE, hard steps into the unknown. And I did take a few. I stepped into a leadership position at my church, entertained a few BRAVE dreams, and started a new job.
All of that required a level of courage and trust that God was the one leading me in these place.
But the biggest surprise was the area I had to be the most BRAVE: my heart.
2018 caused a lot of gunk to rise up to the surface. Early in the spring I had reached a point where I really couldn't feel emotions. Things that should have made me angry or sad just made me laugh.
I felt empty and numb.
After explaining my situation to a friend who is a super fan of emotional health, she challenged me to dig into my heart and ask God to show me what was really in there. I rolled my eyes, but took her advice.
What I found shocked me.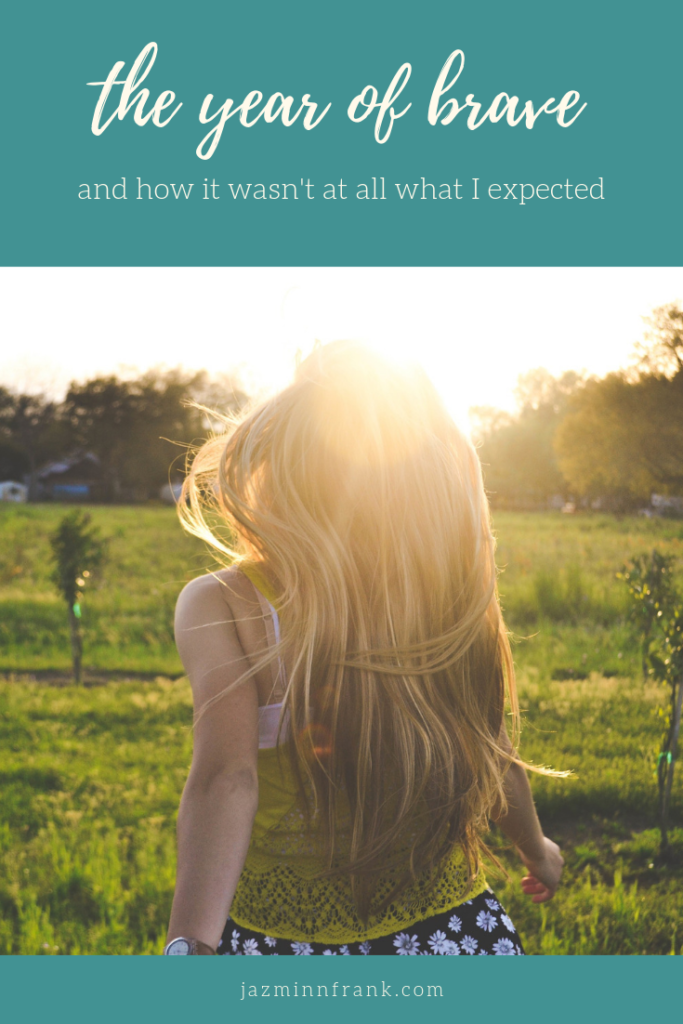 I didn't love myself.
I believed that my emotions didn't matter.
My worth and identity was tied up in my singleness.
I had troubles resting because I didn't think rest would fix my problems.
I was disappointed and angry with God.
I was hurt in how my singleness has been handled.
I felt lonely and left out and just plain not good enough.
This year of BRAVE wasn't about the physical. It was about the emotional, the spiritual. It was about all the heart level stuff I had been ignoring and some other stuff that I didn't even know was there. It was about untangling the lies, bravely expressing what I felt and being painfully honest with God and myself.
It wasn't the year I expected, but I came out of the other side of 2018 a better Jazmin because of this journey.
The beauty of having a word for the year
If there is one thing being BRAVE in 2018 taught me, it's that it is okay to wrestle with God. It's okay to be mad at him, to feel the pain of loneliness, to sit in the hurt for a while.
Too often we escape the pain, we run from it and avoid it all costs. That's how I ended up so numb last spring.
But by sitting in it all, by allowing myself to feel it and speaking what is true about what's actually in my heart, I've found healing.
And like the previous years before this one, BRAVE has become a marker. It's a word and a season I'll remember. It's a word tied to specific events and life lessons and God-revelations.
It's the reason why I come back to God at the end of each year and ask him for another word.
Having a word for the year has become a way of tracking my relationship with him, marking examples of his faithfulness, and measuring growth in myself.
Now as I face this new year, SPACE is my new word. I don't know what it means exactly. I think God's going to bring that word to life in the physical as well as the emotional and spiritual. I think it means a reprieve from the wrestling and a season of rest and revival and peace. I also think it means space for celebrating whatever new things will grow this year.
Finding your word
If you've never tried this practice of claiming a word for the year, I want to challenge you to try it out this year. Find a quiet spot to sit and pray and reflect and dream with God. Ask him what this year holds and what word he would give you to mark it.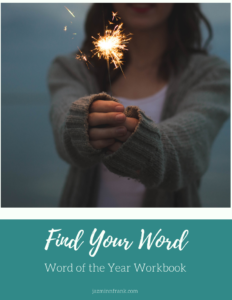 To help you do that, I've got a free resource. This simple workbook will guide you through the entire process of prayerfully choosing a word for the year. You can download it for free here. And then once you've found your word, come on back here and leave a comment. I'd love to hear what your word is for the year.
Live in his love!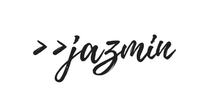 Related: New Year, New Word: Choosing Your Word for the Year