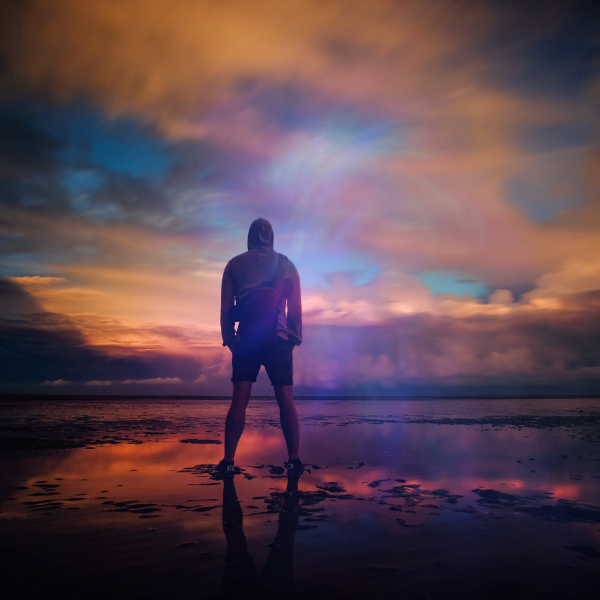 I've spent the last three months wrestling with God.
And if I'm honest, I'm still wrestling with Him.
Wrestling with Him over how aspects of my life have played out–areas where I feel like He's just not coming through, and all the related pain that I blame Him for.
It's funny, though, because as mad as I've been at Him, I haven't walked away. If anything I've come closer, which I realize is entirely opposite of a normal human response.
When we're angry with someone, normally the gut reaction is to leave–to turn our backs and walk away. We might work things out eventually with another human, depending on the circumstances; but when it comes to anger toward God, we humans are quick to turn the other way and just say "Forget it."
Yet for some reason, I haven't. Though I am flat out furious with God about some things, I'm still here wrestling with Him because I still expect Him to show up and do something amazing.
Wrestling with God vs. Fighting against God
Before we go any further, I want to make something clear: Wrestling with God is not the same as fighting against Him.
There was a season during my first year of college when I fought against God. I ignored Him, disobeyed Him, avoided Him. I didn't want to do what He was asking me to do, so I did my best to cut ties and just go on with my life.
And let me just say that those were the most miserable sixth months of my life. After I finally gave in and surrendered to what the Lord was asking of me, I vowed to never go through something like that again–to never fight against God again.
Wrestling is different. To wrestle with God means…well…I think I'll let the original God-wrestler speak on that topic.
The Original God-Wrestler
In Genesis 32 we meet a man who wrestled with God. He didn't just wrestle with God in his heart or in his spirit. He was physically in a wrestling match with God.
This man's name was Jacob.
Jacob was the son of Isaac and the grandson of Abraham, and he doesn't exactly have the best reputation, at least not in his earlier years. His name means deceiver and he lives up to it when he steals both the birthright and the blessing of the firstborn from his older twin brother, Esau. That stunt puts his life in danger and causes him to flea to his uncle Laban's house.
Along the way Jacob meets God for the first time at a place called Bethel and promises to follow Him if God blesses and protects him (Genesis 28:20-22).
While living with his uncle, Jacob ends up marrying both of Laban's daughters, though not exactly by choice. He had his eye on Rachel, but Laban had his own bit of deception hidden up his sleeve, and Jacob ended up with Leah too. After several years, God told Jacob to return to the land of his father (Genesis 31:3).
It's on this journey home that Jacob finds himself wrestling with God. He is about to cross the water and enter the land where his brother has settled. He has already sent his household on ahead when we read about the wrestling match:
24 And Jacob was left alone. And a man wrestled with him until the breaking of the day. 25 When the man saw that he did not prevail against Jacob, he touched his hip socket, and Jacob's hip was put out of joint as he wrestled with him. 26 Then he said, "Let me go, for the day has broken." But Jacob said, "I will not let you go unless you bless me." 27 And he said to him, "What is your name?" And he said, "Jacob." 28 Then he said, "Your name shall no longer be called Jacob, but Israel, for you have striven with God and with men, and have prevailed." 29 Then Jacob asked him, "Please tell me your name." But he said, "Why is it that you ask my name?" And there he blessed him. 30 So Jacob called the name of the place Peniel, saying, "For I have seen God face to face, and yet my life has been delivered." 31 The sun rose upon him as he passed Penuel, limping because of his hip. 32 Therefore to this day the people of Israel do not eat the sinew of the thigh that is on the hip socket, because he touched the socket of Jacob's hip on the sinew of the thigh.
Through these last several months, I've been sitting on this passage, revisiting it often because it's given me permission to do the one thing I think too many of us are afraid to do when life gets hard and we begin to question if God is good: it gives us permission to wrestle.
We're often taught that any doubt or questions we have when it comes to matters of faith means we must be lacking faith. But the reality is, it actually takes faith to wrestle with our questions and doubts.
When we're willing to step into the ring with God and wrestle Him with our doubts, our questions, our hurts and disappointments, that's when things begin to change for us. That's when our hearts are set free and our relationship with God deepens.
Trials have a strange way of bringing people closer together, and the same is true with God.
When we're willing to wrestle with Him through hard seasons and things that hurt and are hard to understand, that's when we grow.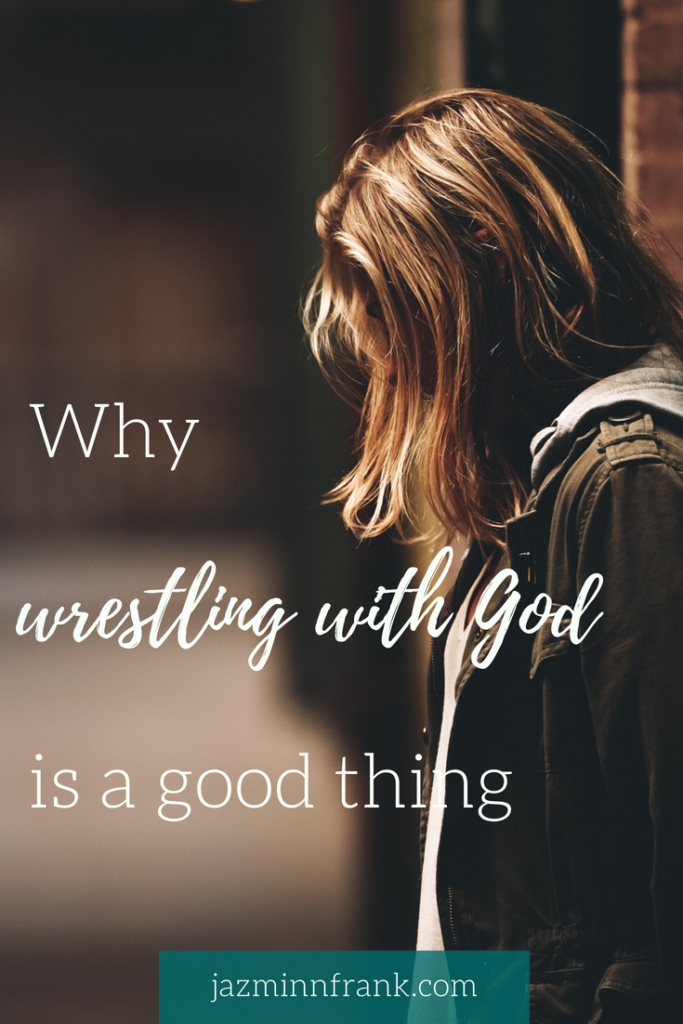 Right now I'm pulling a Jacob and I'm hanging on, demanding a blessing. It may not turn out to be the blessing I'm asking for, but at the very least, I know whatever God gives it will change me for the better. Because at the very least, wrestling with God means I get more of Him.
Maybe there is something in your life or hidden deep in your heart that you need to wrestle out with God. Maybe that thing has caused you to turn away from Him, but even now you feel your heart stirring, longing for intimacy with Him again.
You don't need to be happy with God in order to come close to Him.
You don't need to be free of doubts.
Like with Jacob, God opens His hands wide and invites us to wrestle with Him. Allow yourself to receive the invitation. Step into the ring and grab hold of Him and don't let go. Ask Him for blessing. Ask Him to show up and reveal Himself to you, and be willing to stay in that ring until He does.
Live in His love!