**Some of the links below are affiliate links, meaning, at no additional cost to you, I will earn a commission if you click through and make a purchase. Read my full disclosure here.**
I often describe myself as an overly responsible person. I like doing things the right way at the right time, and I hate making mistakes. I also put too much stock in expectations–my own, others, and expectations I perceive from others even if they really aren't expecting those things from me. I want to please people. I want to keep the peace in relationships. I want to do things perfectly and keep peace with myself.
But in doing that, I sometimes deny my heart.
And that doesn't lead to peace at all.
I've spent the last year learning how to dig into my heart–and not just dig into, but acknowledge what's there. Good or bad. Pretty or messy. I'm learning how to deal with and love my heart well.
One of the things that has helped me do this is something called the Powersheets Goal Planner.
I stumbled upon Powersheets about a year ago as I was scrolling through Instagram and saw an ad from Cultivate What Matters promoting their new set of Powersheets. Intrigued, I clicked to see what the heck a goal planner was because I'd never heard of such a thing. Being the Jazmin I am, I like planning. I like setting goals. I like checking of boxes and accomplishing things, so a goal planner sounded wonderful!
After just a few minutes of research, I knew this goal planner was not just something I would find fun to work through. It was something that would help me connect with God and my heart on a deeper level.
Unable to make the purchase myself at that point, I made a quick addition to my Christmas list, then let everyone know who had a copy of said wish list that this Powersheets Goal Planner* was top priority.
When Christmas morning came, I happily unwrapped my own set of Powersheets. The plastic wrap remained protectively around the book for only a few hours before I cozied up in the chair by my window, pulled out a pen, and started working through the pages.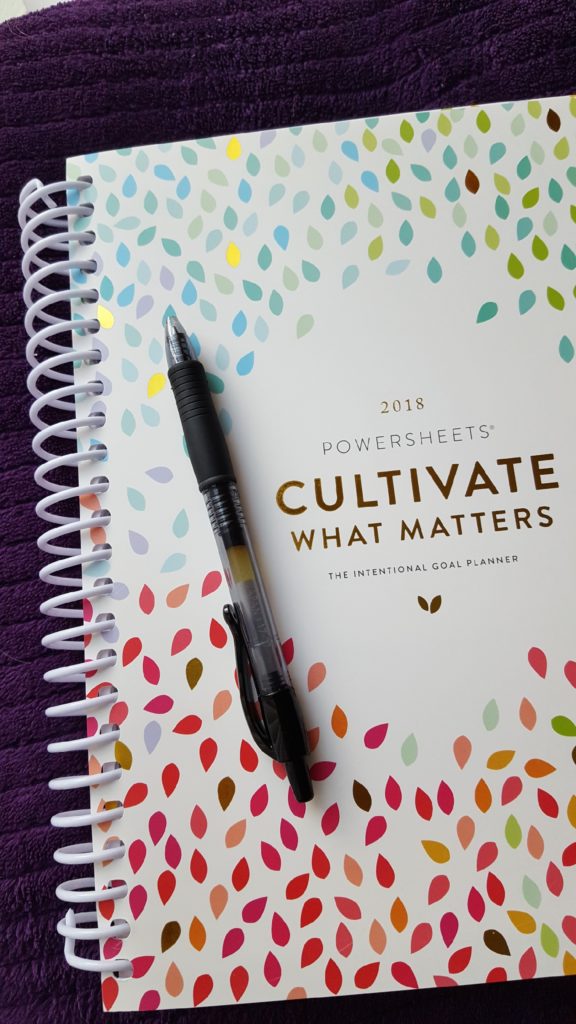 Why Powersheets matter
Most of the time when we think of goals, we think new years resolutions that don't make it past February. But in the pages of this Powersheets Goal Planner, I found questions and prompts and 30 pages worth of prep work to help me dig deep into my heart and figure out what matters most to me.
That's what sets this goal-setting tool apart because it isn't just focused on accomplishing things. The whole goal of this planner is to help it's users uncover meaningful goals–goals I was willing to put time, effort, tears, and sweat into–and make progress toward those goals throughout the year. Its purpose is to encourage growth in the areas that matter and to let go of those things that don't.
In the past, I've set goals for things I feel like I should do or I've adopted the goals others were pursuing because I thought that what I wanted to pursue wasn't right if others weren't doing it too.
I gave into expectations rather than really listening to what my heart needed and wanted.
In diving into the pages of my Powersheets, I started unearthing things–things I didn't even know mattered to me.
Like space.
As I spent the week working through the prep work pages, that word space kept coming up. I wanted space to work and create, a space that was clean and uncluttered. But I also wanted space in my schedule. I was juggling a lot at the time and wanted things to be a bit more simplified.
I didn't even know my heart needed those things and I certainly hadn't been prioritizing them.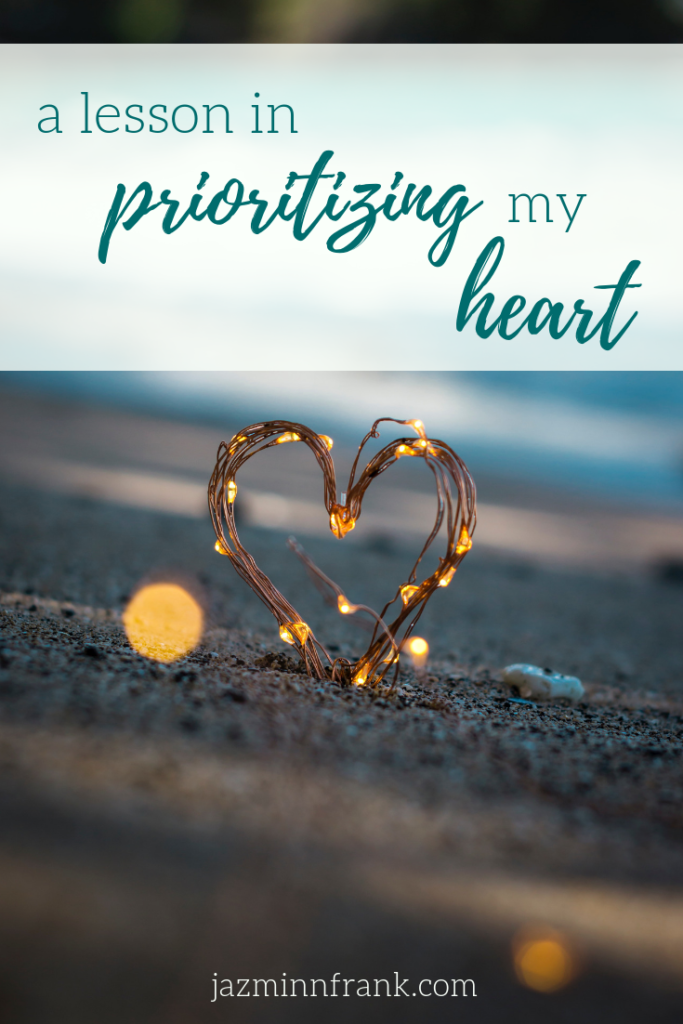 After that initial prep work and that first quarter of learning how to pursue my goals, I've come back every month to that goal planner and have used it as an opportunity to ask my heart how it's really doing. This simple planner has become an opportunity for open conversation with God about where I'm at, what I'm stressed or excited about, and what each new month holds.
I've seen a lot of growth in myself this year because I've been intentional to make it happen and I've allowed God to do the hard work in me. I've become so much more aware of what's really going on inside of me and I've been learning how to listen to what my heart says it needs and wants. I don't always do it perfectly. In fact, lately, I've gotten back into ignoring it just to survive my crazy schedule. But with October behind us and November just beginning, I feel myself settling in to listen to my heart once again, asking it what matters most.
Why listening to our heart matters
Proverbs 4:23 says, "Guard your heart above all else, for it determines the course of your life." (NLT)
Our heart is the core of who we are. It's the seat of all of our emotions, our desires, our needs, our hurts, our joys. It is the piece of us that determines where we go in this life. Yet it is often the most neglected part of us.
We put so much effort into eating well, making sure our bodies are up and moving, yet we don't take time to check in with our hearts on a regular basis.
I've learned from experience that ignoring your heart or denying it the attention it needs will only bring you into a dark place. A lonely place. A place where you feel tied up in knots and angry and needy and you can't even name why.
But I've also learned that when you pay attention to your heart, when you take a regular look at what's there and offer it to God, that's where freedom is found. That's when you find you'll feel most like yourself, even in hard seasons. That's where change and growth happen.
How to Prioritize your Heart
Learning how to prioritize your heart can be a challenge but here are some things I've learned about how to tend to my heart:
Check in with your heart daily and weekly
The easiest way to prioritize your heart is to begin intentionally paying attention to it. That is as a simple as pausing during your day and asking how your heart is doing. I also like to take some time once a week to dig a little deeper and journal out all the things on my heart.
Name your emotions
As you prioritize your heart, you'll become more aware of what you are feeling. As you do, don't chase away your emotions. Name them. Don't try to fix them in that moment. Just acknowledge that you are feeling things and give yourself the space to feel those emotions.
Acknowledge what you need and want
This has been one of the hardest things for me because it requires a level of vulnerability I'm not often comfortable, but it's an important next step in prioritizing your heart. Once you've acknowledged your heart and named what's inside, that is usually linked to something you need or want. Name those things too.
Communicate your heart honestly with those in your life
The more you prioritize your heart, the better you will be able to communicate your emotions, needs, and wants to the people in your life. As you learn what your heart needs, what you want, and what actually matters to you, communicate that with your people. Allow your community to partner with you in prioritizing your heart and do the same for them.
Use a tool
Sometimes it's helpful to have a tool to walk you through the process of prioritizing and checking in with your heart. Consider using a blank journal or investing in a tool like the Powersheets Goal Planner to help you tend to your heart.
I promise you, taking the time to listen to your heart in a very intentional way will only benefit you.
Live in His love!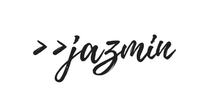 Related: New Year, New Word: How to Choose Your Word for the Year
*Disclosure: Some of the links below are affiliate links, meaning, at no additional cost to you, I will earn a commission if you click through and make a purchase.