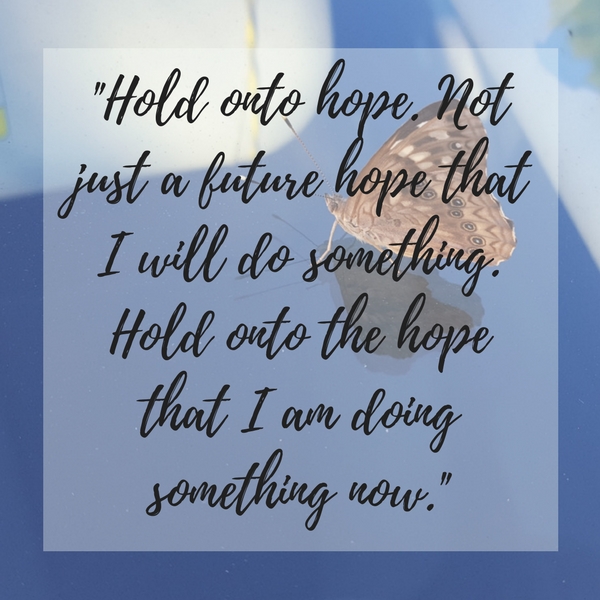 Hope is a funny thing, isn't it? It's one of those words that's often hard to define, yet we use it so frequently. Hope is a feeling of expectation that something will happen or a feeling of trust. We often connect hope with something in the future. But God's been challenging me lately with the idea that hope isn't just a future thing; it's a now thing.
This week I was supposed to have an interview. Nothing big, just a screening so that I could substitute teach in one of the local school districts. I had been contacted about the screening back in April, but couldn't make my first appointment due to still being away at college at the time. I was informed that the only other screening would be July 22, and that interview was the only way I could sub in that district, so I marked my calendar.
The day before I was supposed to have my interview, I hung close to my computer, checking my email every few hours, but I never received anything. Frustrated I went back and read the email where the information had been given to me, and discovered why I hadn't been contacted yet. Along with the date of the next round of interviews, I had been informed that I needed to reapply in May in order to be eligible. Somehow that had skipped my attention and suddenly I was faced with another closed door.
Just great.
Hope is a funny thing, sometimes swooping in when there doesn't seem to be a place for it. My latest rejection in the job hunt was such a situation. I was discouraged and frustrated yet again. The days are counting down to the school year. Why is nothing falling into place? People keep telling me to wait because early August is when principals start scrambling to fill last minute openings. A job for the fall could still happen. But that's a hope I haven't wanted to hold onto.
"Have hope, My child," God has whispered over my battered heart.
I shake my head. "I can hope for the future. At some point I'll have a teaching job."
"Hope for right now."
"What's the point, God? I don't want to put my heart on the line with this job thing. I don't want to hope that you'll do something soon and then wind up angry and hurt when you don't. I've been down that road before. Not exactly a fun place. Plus, there's nothing there. No leads. No reason to hope."
And that's when He reminded me of a verse in Isaiah. "I will make a way in the wilderness and rivers in the desert."
My heart quieted.
"Hold onto hope, Jazmin. Not just a future hope that I will do something. Hold onto the hope that I am doing something."
Several weeks ago I started a Bible study with a friend from church on the book of Ruth. We were discussing the first few verses and answering the discussion questions in the back of the study we're using, The Girl's Still Got It by Liz Curtis Higgs. We were talking about hope and the passage in Romans 5 where it talks about suffering produces endurance and endurance produces character and character produces hope and hope does not disappoint. It's a nice chunk of verses, but in answering the question as to whether or not hope is a sufficient goal for me, my gut reaction was no. No, hope isn't enough. Hope is nice. But more than hope, I want that hope realized.
That response came from a heart sick of waiting on the Lord to fulfill His promises. I didn't just want words or a feeling of expectation anymore. I wanted the thing itself. I wanted the promise to be delivered in full. But the events of this week have left me rethinking my answer to that question.
Is hope enough?
I went back to that Romans 5:1-5 passage and read the words again:  
"Therefore, since we have been justified by faith, we have peace with God through our Lord Jesus Christ. through him we have also obtained access by faith into this grace in which we stand, and we rejoice in hope of the glory of God. Not only that, but we rejoice in our sufferings, knowing that suffering produces endurance, and endurance produces character, and character produces hope, and hope does not put us to shame, because god's love has been poured into our hearts through the Holy Spirit who has been given to us."
Hope doesn't disappoint. Why? Because of the source.
Hope, like love, is a gift from God and ultimately our hope is in Him. Hope is a special assurance that settles in our hearts and souls and whispers God's promises over and over again. "You can trust Yahweh," Hope says. "He is good and faithful and true; He will do what He says."
Hope doesn't put us to shame. It might feel pointless sometimes, especially in the waiting seasons. What's the point of hope when nothing is happening, when we look out and all we see is barren land without any sign of life?
But God is a God of barren wastelands, the Farmer who goes out and works the land we think will never bear fruit, and in due time we see new life springing forth.
He knows what He's doing, dear heart. I know things might look bleak right now, but hang onto hope. Yes, hope for the future, that God will do what He has promised; that He will make a way when there seems to be none.
But don't just hope for the future.
Hope for right now.
Believe that God is working now. He is preparing a way. He is making rivers in desert places. He is revealing Himself to you and whispering love to your heart. He is here, walking with you in hope.
So, I'm here hoping. If God says He's doing something right now, I'm trusting Him.
Hold onto hope, dear heart.
And live in His love!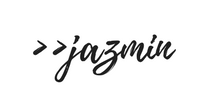 Save