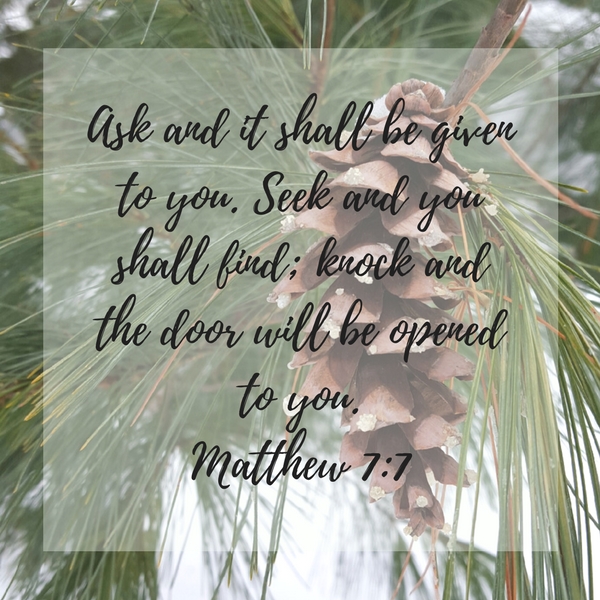 Ask and it shall be given to you. Seek and you shall find; knock and the door will be opened to you. For everyone who asks receives, and the one who seeks finds, and to the one who knocks it will be opened. Or which one of you, if his son asks him for bread, will give him a stone? Or if he asks for a fish, will give him a serpent? If you then, who are evil, know how to give good gifts to your children, how much more will your Father who is in heaven give good things to those who ask him!
~Matthew 7:7-11
This passage has challenged me for a long time, because quite honestly it sounds too good to be true.
Really, God? Whatever I ask will be given to me?
I've kind of held this bit of bitterness whenever I read this verse because of one thing–one thing God hasn't answered yet, even though I've asked and asked and asked.
But as I read this passage again this morning and thought about all the things I've prayed over the years–big and small–I had trouble coming up with things that God hadn't given, prayers that He hadn't answered. My family moved back to Kentucky. He got me through college debt free. He provided me with a fantastic roommate  my last two years of college when I had no idea who to room with. He gave me a friend I can talk with about the deep stuff. He provided a teaching job.
And the list goes on.
Even those things that haven't been answered in full yet, God has been answering in pieces and parts. I'll receive what I've asked for in full one day; I believe that. But in the midst of waiting for that prayer to be answered, God is answering and providing and giving in smaller ways, preparing the way for what's ahead.
Now, maybe I should clarify that God really doesn't mean to ask for anything. That seems like the practical thing to do. I mean, it's not like we can ask for a million jellybeans and then they show up right in front of us. It is important to remember that God isn't a genie or a vending machine. He doesn't have to give us what we want or ask for. But I don't want to discourage you from asking for the crazy stuff either, because quite honestly I've heard stories of people who asked God to do or provide something ridiculous to prove that he really was there, and He answered.
Ask for the crazy stuff.
Ask for the impossible.
And keep asking until you receive it.
One crazy prayer that God answered several years ago was providing the money for my family to visit friends and family out in California. I prayed almost daily for two years until God answered. Sometimes it takes time, and sometimes the answer looks a little different than we expect. The verse doesn't say "Ask once and it's yours." It simply says for us to ask. To seek. To knock. Until something happens.
Until God answers.
May you be encouraged, dear heart. God sees and He knows and He answers in incredible ways. He is the giver of good things. He knows how to give good gifts to his children. So ask. Ask for the thing weighing on your heart that you've been trying to shove away. Ask for the impossible. Ask for the simple and seemingly-unimportant. Open your heart to the Lord, share your desires, your hurt, your dreams and watch and see how he provides and showers his love and blessings over you, his beloved child.
Live in His Love!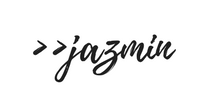 Save