This world can be pretty overwhelming sometimes, can't it? Just spend a few minutes watching the news and you'll find more than enough material to fill your prayer time.
But can I be honest with you about something? With so much going on, not only in the world, but also in my personal life and in the lives of those I love, sometimes I freeze up when it come to prayer.
My mind swirls with all the concerns my friends have, the health issues family members are facing, and my own personal journey through my crazy emotions. Then when you add in prayers for the Church and for missionaries and those that don't know Jesus, or those who know Him but are far from Him, all of it makes me want to curl up in a ball.
I get so overwhelmed that I either don't pray at all or I just skim the surface hoping to cover as many topics and prayer requests as I can.
Even as I write this, I can feel my anxiety rising because of it.
Like many Christians, for years I kept a prayer list. Someone would ask for prayer and I'd throw them on my list. A missionary would come speak at church and I'd add them on. Someone would get sick or was in need or still hadn't met Jesus and I wrote down their names and their needs.
But after a while, that list felt like a chore. I felt the pressure to pray for everyone and every thing every day.
I finally got to the point of feeling so overwhelmed a few months ago that I told God I was done. I wouldn't be doing this prayer list thing anymore.
Honestly, I felt kind of rebellions. After all, what good Christian gives up her prayer list?
But as I laid that desire to get rid of my prayer list before God, I actually felt Him affirming it.
One thing I think we often forget when it comes to spiritual disciplines like prayer and Bible reading is that God isn't concerned about performance. He isn't concerned if we're powering through our prayer list and reading three chapters every day.
God's more concerned with our heart behind our action.
Spiritual disciplines are great tools that can help build our faith and relationship with God. But they are just that–tools.
Over the years, however, the Church has often taught these disciplines as our way into God's good graces. If we pray the right way, if we read so many chapters in the Bible each day then God will bless us and answer our prayers.
We've become a society where faith is built on performance, and that's not okay.
When I got rid of my prayer list, it wasn't because I didn't want to pray anymore. Actually it was the complete opposite. I did want to pray more. Okay, maybe not more. I wanted to pray smarter, deeper. I didn't want my prayer time to be rushed or stressful anymore, but intentional and focused.
So, together God and I came up with a new prayer plan.
My new prayer plan
At the beginning of each week I would ask God for a name, someone to pray for during those next seven days. Once He gave me the name, I wrote it down in the front of my journal and that person became my "focus person" for the week.
During my prayer time each morning, I'd pray for that person, taking time to pray over the things I knew they were struggling with and asking the Holy Spirit to guide me in praying for things I didn't know about.
I prayed for other concerns and people too as they came to mind, but I set aside intentional time to pray deeply for one person rather than spreading myself thin trying to pray for everyone and everything.
Keeping a prayer focus person also gave me a reason to connect with them during the week. I'd ask them if there was anything I could be praying with them about and be more intentional about offering encouragement.
God also used this time to deal with some of the lies I was believing about prayer.
Prayer lists overwhelm me because I feel like it's my duty to pray through the entire list, and if I don't something may not happen that needs to. That's why I got so stressed out. I felt like the future of people's lives and salvation rested on my shoulders. If you've never experienced that before, let me tell you it's a big, unnecessary weight to carry.
God had to remind me that I'm really not all that important. I don't make things happen for other people because I prayed for them. And if I forget to pray it doesn't mean God won't come through.
All throughout this series we've been talking about how prayer is ultimately a time to commune with God. It's our chance to lay our hearts before Him and get to know His heart.
When we bring our prayer lists before God, we're joining other people in praying for their needs, and we're sharing with God the things and people we care about. And while I do believe that prayer is powerful, God is the one who answers those prayers.
He's the one who acts.
Our job is simply to be obedient, pray, and trust that God will do what's best.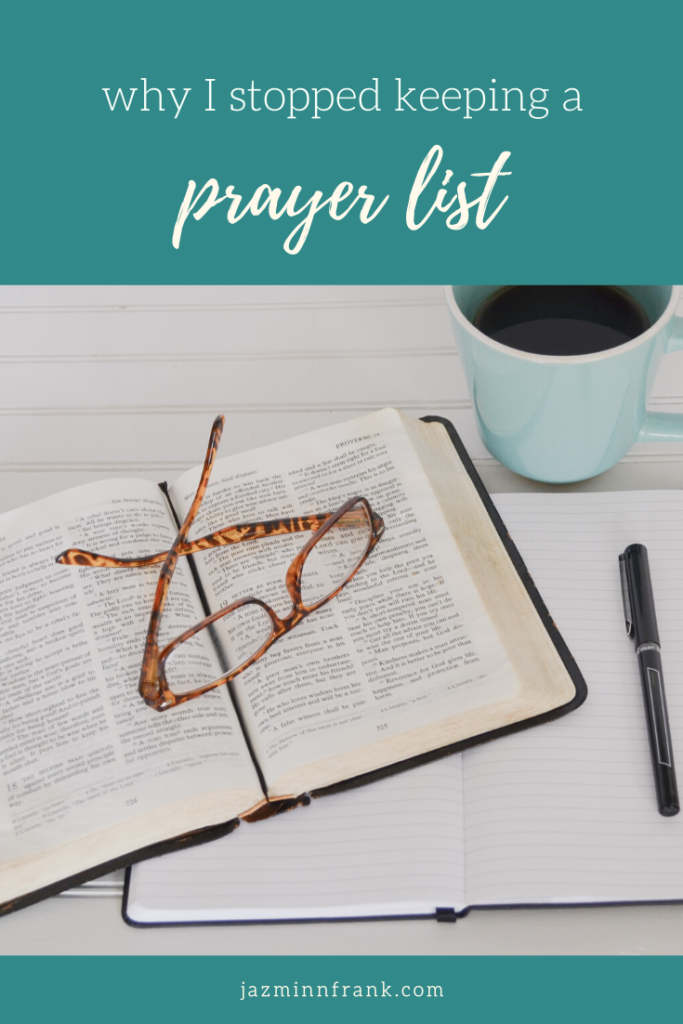 4 ways to cultivate a focused prayer life
Maybe you've experienced similar stress and overwhelm when it comes to keeping a prayer list. If so, I want to give you the freedom to throw the list away. Nowhere in the Bible does it say that you have to keep a list. If it helps you, great. But if it's hindering your prayer life and your time with the Lord, maybe it's time to try something different.
If you're looking to cultivate a more focused prayer life, here are some ideas to get you started:
Ask God for a focus person and pray for them throughout the week. You might even reach out with some encouragement and ask them if there's anything specific you can join them in praying about.
Make a prayer list then divide and conquer. Maybe having a prayer list helps you remember what to pray for, but you don't like how overwhelming it gets. Divide that prayer list up. Pray for one or two concerns each day. This will allow you to be more focused and less stressed.
Ask God to guide you in what to pray for each day. When you sit down for your prayer time and as you go about your day, allow God to lead you. Ask Him to put people and concerns on your mind and take some time to pray through each one.
Use prayer cards. I've created a set of prayer cards with general topics to guide you in your focused prayer time. This set comes with 10 topic cards as well as two blank cards for you to write in your own topics. You can grab your free set here:
Prayer can be a really intimate, life-giving time of your day, but many of us miss this because we're coming into it with the wrong motivation or beliefs.
It's time to stop viewing prayer as a performance and simply press into this time with the Lord. It's time to let go of the feeling like we have to pray for everyone and every thing every day.
Remember, this world is in God's hands. He simply invites us to come play a part in it and get to know Him in the process.
Live in His love!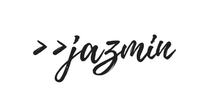 Related: Meaningful Prayer