It feels a little hard to find steady footing right now. I'm feeling unsettled by uncertainty, and I imagine you are too. As scary as a pandemic is when we don't really have any answers, the truth is, I've felt uncertain and unsteady before.
This feeling of taking one step at a time in an unknown season isn't foreign to us, it's just this particular brand of uncertainty we have no experience with. And to be sure, when something effects the entire world, it's a big deal. But also, these emotions, these feelings we're all wrestling with are not novel.
Since the exile from Eden humanity has been facing heavy emotions.
I think that's why I love the book of Psalms so much. Right there in the pages, written in verse by the people of God who lived so many generations ago, I find words that put language to the things I'm feeling right here in the twenty-first century.
So let's talk Psalms today, why you should read them in general, but especially during a time of crisis and uncertainty.
Read the Psalms to engage with God.
Off all the books of the Bible, I feel like the Psalms are the most unassuming. There is nothing in this book that tells me how I should or should not live. This book isn't about dos and don'ts. The book of Psalms is not really one you walk away with a twelve step plan after you reading.
The Psalms are just meant to be engaged with.
Like any form of creative literature, these 150 Hebrew songs are meant to get us thinking and engaging at a heart level. Accomplishment isn't the goal here. Just presence.
We can show up in the Psalms and know that there is no agenda to fulfill expect to just be. In the Psalms you will find celebration and grief, longing and fulfillment. You'll be told to remember and to forget, to let go and lean in–all of that in close intimate relationship with God.
Many of the Psalms also include conversation, where the author recorded both his prayer and God's response in the same thing. Reading how someone else has engaged with God–not just speaking to Him, but also hearing from Him–can help us grow in our own conversation with Him.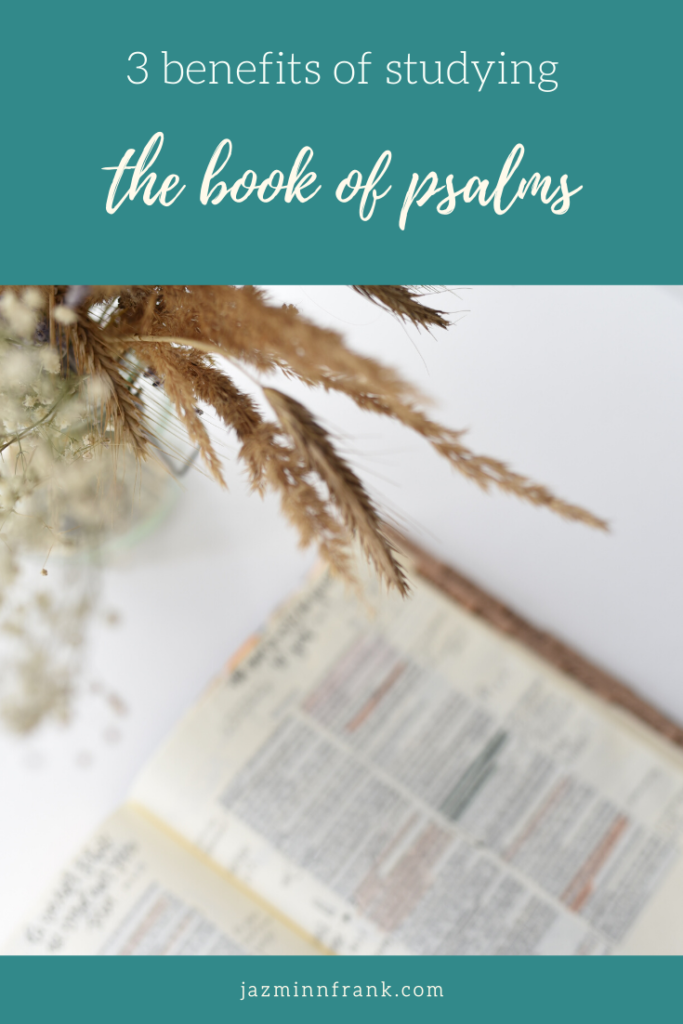 Read the Psalms when you don't know what to read.
Often in my own devoted time, when I don't know what to read, I end up either in the Gospels or the Psalms. When I don't know what to read, I want to sit with Jesus or I want to sit in poetry and prayer.
Psalms is an easy place to jump into. Like a poetry anthology, there is a purpose and intentionality in it's structure, but also it is a collection of a 150 songs. Much like a Spotify playlist, we can shuffle around as we please.
Each Psalm is generally pretty short, so if you have little time, it's a great place to open up and read. The Psalms also provide some easy-to-meditate-on Scripture. Sometimes just reading one verse sparks a whole Devoted time conversation with God.
With the Psalms you can pop in and out. It's a good place to land if you need a break from your normal routine, or if you're needing some time to transition into the next reading plan, but aren't sure where you're going next.
Read the Psalms when your heart needs honesty and language.
In this season, what I'm finding the Psalms most helpful for is just putting words to what I'm feeling. They've also been doing a good job of reminding me the truth of who God is and what He does.
There are times when I'm reading pieces of Scripture and it's easy to disengage because the stories just aren't about me. But because of the emotional foundation of the Psalms, they require nothing less than honesty from us.
If you're mad at God, there's a Psalm for that.
If you're celebrating, there's a Psalm.
If you're sad and confused, there's a Psalm.
If you just want to worship God for His goodness, there's a Psalm.
It doesn't matter what season of life you're in, Psalms are a great place to study. But they are especially timely when you face a season of uncertainty.
Want to start reading through the Psalms? You can download a free reading plan from my library.
Interested in studying the Psalms in community? Just sign up for my email list. We're starting our Psalm a Day study April 1st!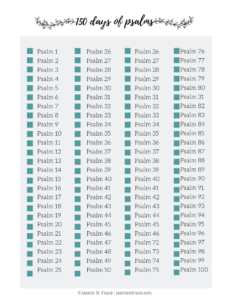 Related: What to Read in the Bible When You Don't Know What to Read
Live in His Love!