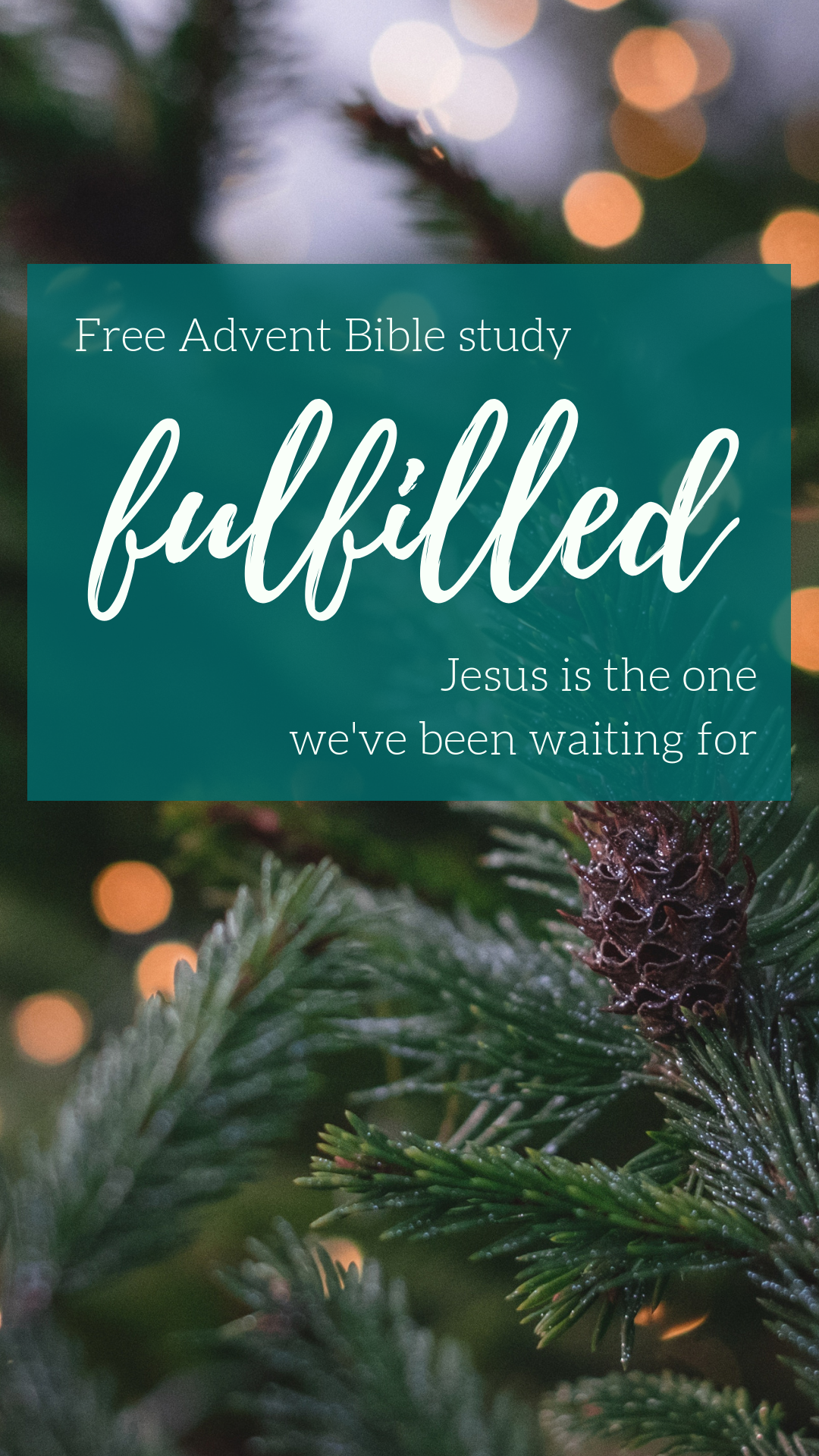 Fulfilled: An Advent Bible Study
With all the hustle and bustle of the season and all the Christmas pageants and Charlie Brown Christmas specials, it can be easy for the Christmas story to become lost or too familiar. And when that happens, we lose our wonder.
This Advent, I want to invite you to get back the wonder of Christmas.
Despite what we think we know about the Christmas story, there is more going on here than what we see depicted in the Christmas pageants. The birth of Jesus that one night in Bethlehem is only a piece of a story that started long before Jesus walked the earth.
The Christmas story is not an isolated event, but a long-awaited Old Testament promise that is fulfilled in Jesus.
From His family line, to the land He was born in, to His purpose in coming, Jesus fulfilled everything that was promised in the Old Testament about the coming Messiah.
What you need to know about the Fulfilled Bible Study
3 week study
Includes free printable workbook to guide you through the study
Dives deep into the both Old and New Testament passages
Focuses on how Jesus is the fulfillment of God's promises in the Old Testament