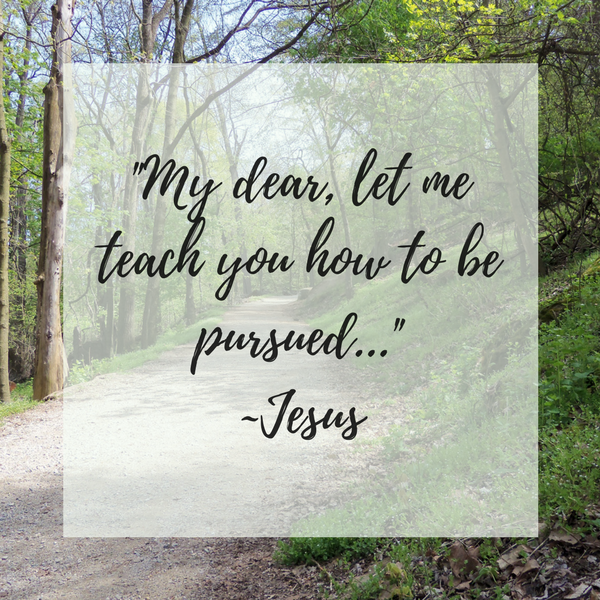 I am my beloved's, and his desire is for me. ~Song of Solomon 7:10
I was fourteen when I asked God to write my love story. I'd spent my middle school and early high school years looking around and seeing so many girls date around and leave relationships with broken hearts, and I was convinced that there had to be more to relationships than that.
I wanted more than that.
So I surrendered that part of my life to the Lord and asked Him to bring me a good guy to not only be my boyfriend, but to be my husband.
But as the years have passed, the weight of that prayer has started to feel like romantic and more burdensome. I've watched friends begin to date, and attended weddings for couples I wanted to celebrate, but still I'm very, very single.
When I prayed that prayer all those years ago, I imagined a great guy coming in during my college years and sweeping me off my feet like the movies. I imagined this mystery guy doing everything he could to cherish me, fight for me, stand up for me, and love me.
Instead, I've felt my heart grow cold and bitter toward that prayer I prayed so long ago, because it seems God is answering. As a twenty-something, I've yet to be asked out on a date, and to my knowledge, no guy has ever shown any interest in me, and that hurts.
I still want to honor God in my relationships, and I still want His best, but some days it just doesn't seem worth the pain.
Some days I want to be just want pursued.
Recently I've dropped a few not-at-all-subtle hints to my Father about this whole single-life thing. Perhaps He's just forgotten me?
Me: I'm not sure if You've noticed or not, God, but I'm kind of really single and you know, I was just wondering if you might have a man in my near future. I'd really like to settle down and have a family.
God: *Silence*
Me: So, what you do you think? Can we schedule that first date, for, oh, I don't know…what day works best for you?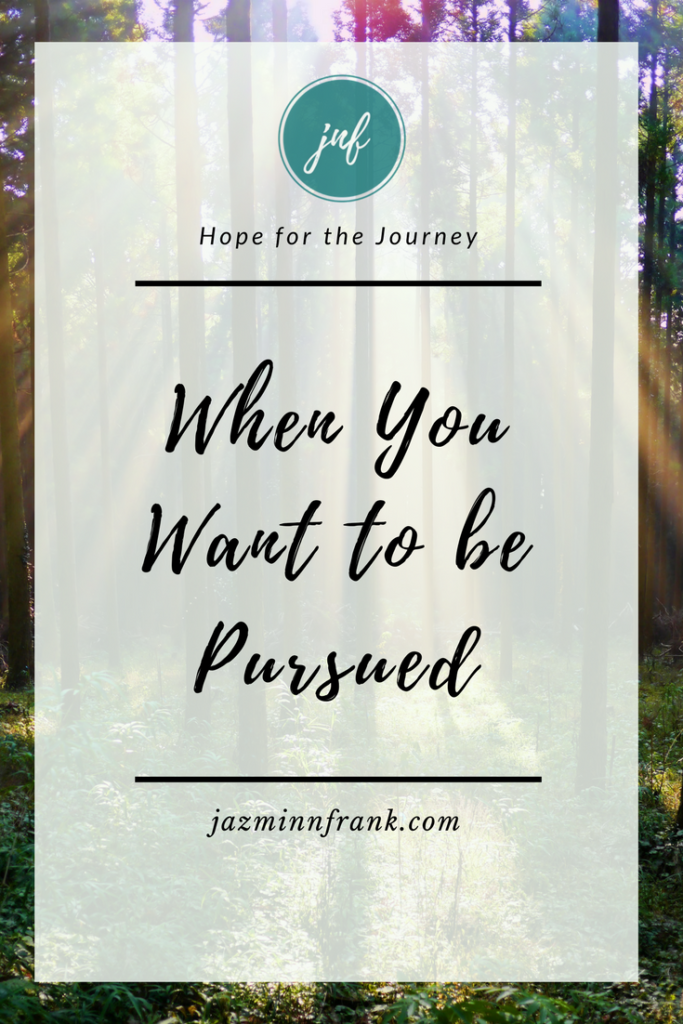 Okay, so the conversations may not be going like that exactly. I'm not nearly as calm.
I'm trying to wait. Really I am. And I believe that God will bring a beautiful love story my way that far surpasses anything I have ever dreamed.  But something God has been showing me lately is that, despite how bad I want it, I really don't know how to be pursued. I don't know how to sit back and let someone else do the work. I feel like I have to keep my sticky paws involved or it won't turn out like I want and I'll end up eternally single.
But tenderly, patiently, God has been loosening my tight grip.
"My dear, let me teach you how to be pursued."
This intrinsic desire to be pursued and fought for begins and ends with God. I believe I have it—you have—because our souls recognize God as the ultimate pursuer.
This post marks the beginning of a series about learning to see God as the original pursuer. Over the next several posts, we're going to explore this idea of pursuit—God's pursuit and how that translates into human relationships.
If you're feeling lonely, overlooked, forgotten; if you're single, dating, engaged, married; if you're feeling far from God or if He feels as close as your next breath, this series will remind you that there is One who is actively pursuing your heart. He cares for you and He wants to be near you. He is actively, lovingly, faithfully, and boldly pursuing your heart. He knows you, He loves you, and His desire is for you.
Live in His Love!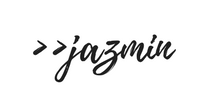 Related: A Note From a Single Woman