Lent was a strange concept to me for many years. I didn't grow up in a church that practiced this rhythm, and the first time I heard about it I was a second grader attending a Lutheran school.
We had an Ash Wednesday service and no one quite prepared me for the silence or the ashes that would be smudged across my forehead. I didn't know what it all was for or why that man put dirt on my face or that all of this was connected to Easter.
After that experience I didn't hear about Lent again until college when I heard a few of my dorm-mates talking about what they were giving up for Lent.
Though Lent wasn't a practice I grew up with, it is one I've been learning more about and am beginning to enter into. Over the last few years I've been embracing this space in the church calendar with the intention of knowing Jesus, of getting quiet, getting honest with the Lord, and taking time to listen.
The practice of Lent
If you are unfamiliar with this practice like I was, in simple terms Lent is that space of time between Ash Wednesday and Easter Sunday where we make some extra space to draw near to Jesus. It's a time of solemn reflection, of looking sin in the face and then confessing it to the Lord, and letting His grace cover it and us.
Often this time is marked by fasting, but it's not a necessary thing. I have trouble with food fasts so sometimes I'll fast from some sort of media. Or instead of fasting I just add intentional space to spend extra time with Jesus.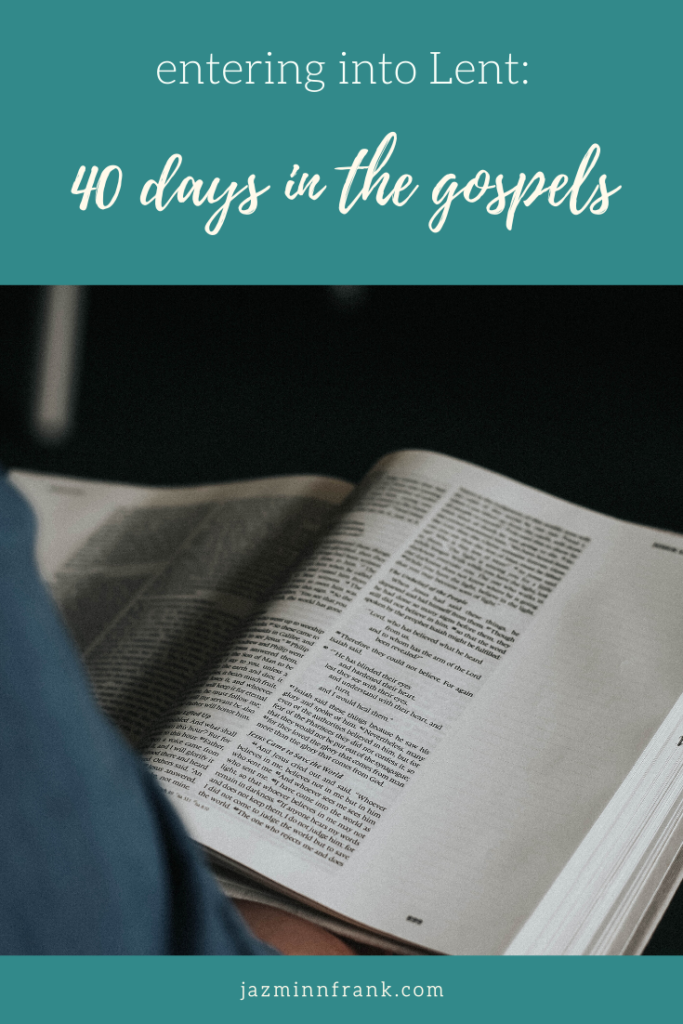 The purpose of Lent
Some might say the purpose of Lent is to confess sin and to connect with the suffering of Christ. I get that, and I think it's accurate. But the more I think about Lent and these weeks leading up to Easter, the more I'm also reminded of the Day of Atonement.
The Day of Atonement was a holy day for Israel. It was a day set aside for fasting, prayer, and cleansing.
This is to be a permanent statute for you: In the seventh month, on the tenth day of the month you are to practice self-denial and do no work, both the native and the alien who resides among you. Atonement will be made for you on this day to cleanse you, and you will be clean from all your sins before the Lord. It is a Sabbath of complete rest for you, and you must practice self-denial; it is a permanent statute.

Leviticus 16:29-31 (CSB)
The Day of Atonement was a day of rest and of setting things right with God.
Think of it as having a similar feel to New Years in that it was an opportunity to start fresh.
Everything that was keeping you from experiencing God fully is swept away and you have the chance to start over.
I'm beginning to think Lent has a similar function. We deny ourselves, lean into Jesus, allow Him to deal with our sin, and draw us that much closer to Him. And while it's tempting to skip over all this quiet solemnness and go straight to Easter, this extra space and intentionality makes the celebration of Jesus' resurrection that much more joyful.
Participate in Lent
So how do we enter in? What does it practically look like to participate in Lent this year? Maybe you're new to this like I am and just kind of want to get your feet wet. Here are a few ideas.
Find a local church that is hosting an Ash Wednesday service and attend. It may feel awkward, but I've learned that there is something about marking the beginning of a season. A service and some ashes on your forehead are a very tangible way to step into the Lenten season.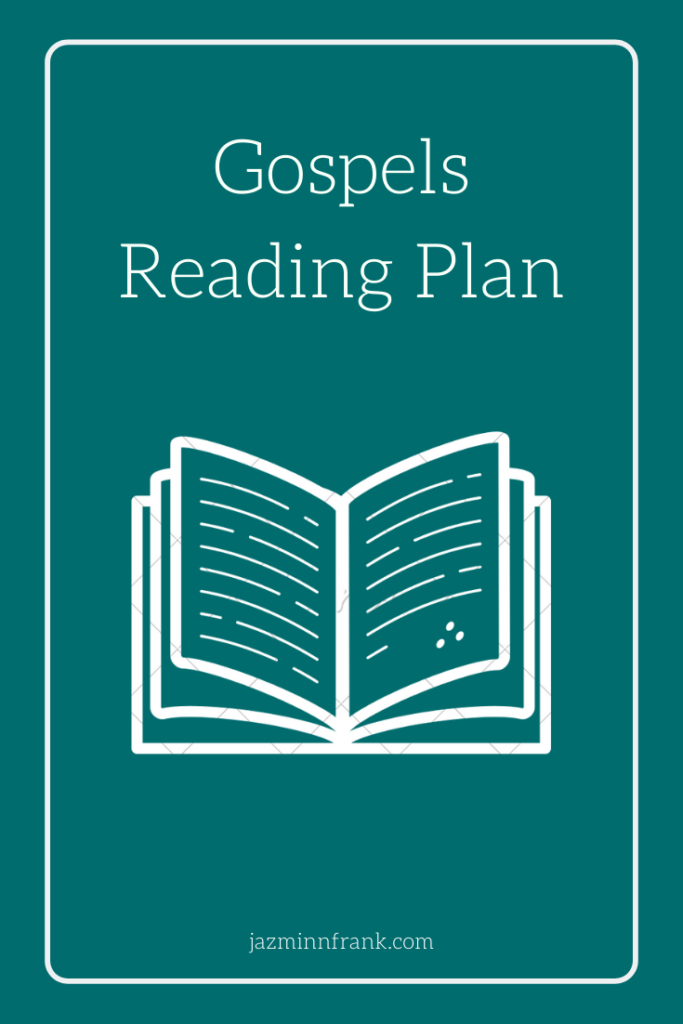 Another thing I recommend is to find something to help you fill the space with Jesus. I like to use reading plans or Bible studies. This year I'm using a plan that will take me through the Gospels in 40-ish days. You're welcome to read along with me. There is a free downloadable reading plan in my resource library. Or you can tune into my weekly email devotional where I'll share a Gospel thought as we explore why we need Jesus.
If you're more of a Bible study person and want a physical book in your hands (especially if giving up your phone or screen time is part of your Lent plan) you should check out Name Above All Names, a 31 day Bible study of the names of Jesus through the Gospel of John.
The last thing I would say is to enter into Lent in community. This could be with your local church, small group, or just a friend or two. Like with Advent, holidays and holy days they are meant to be experienced with others around you.
So what are your thoughts on Lent? Did you grow up with this rhythm or is this a foreign idea to you? How will you make space for Jesus in these weeks leading up to Easter?
Related: 7 Family Friendly Ways to Set Your Mind on Jesus During Lent
Live in His love!