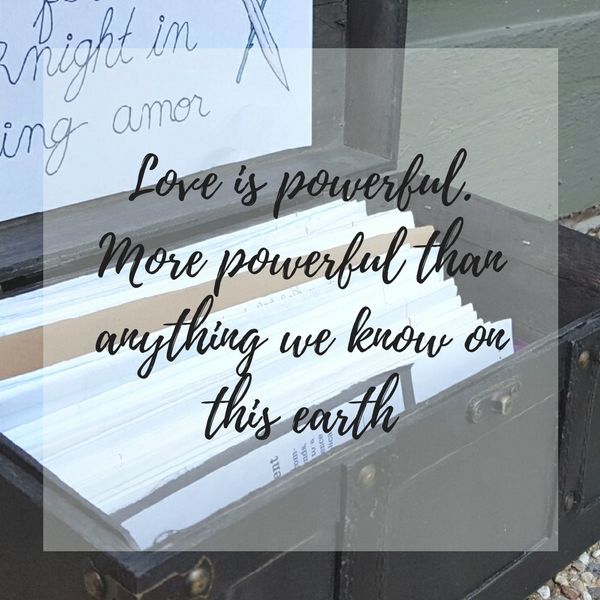 Dear Mr. Man,
I'll admit that is feels a bit strange sharing my heart with you here–much different than the stack of lined notebook paper I've been writing on. But God knows what He's doing here, and He knows my heart. Even a personal letter on this blog can be used for His glory. And who knows…maybe you're one of the people who will read this post and you'll finally get a glimpse of what I've been writing in my undelivered letters for the last several years.
So, about this love thing. Would it surprise you if I said I've been questioning love this week? Not whether it exists, but more what it looks like and feels like. I found myself asking this week how I know if what I'm experiencing and feeling is love? How can I be sure that this isn't just some passing emotional response? Surprisingly the answer came quickly.
I know love because I know God.
Have you ever thought about the wonder of love? There are so many different levels of it–brotherly love, family love, love for a friend, and then there's that other love. Romantic love. Love between a man and a woman. Love that is meant to model–like all the other forms of love–how God wants to relate to us.
It kind of blows my mind.
I mean think about it. One day you look at someone and you just know. Whether it's a way they smile or the feel of them so close, a way they act, love just sweeps over you. You can't explain it.  Nothing was done to fabricate it. The other person didn't do anything to earn it. It's just there–mysterious, but very present.
A gift from God.
Love is powerful. More powerful than anything we know on this earth, even more powerful than death. Love heals and makes us whole. Love is what we're made for. It can't be quenched. No matter how hard we try or how much we try to shove it away, the flames keep burning. Song of Solomon writes that the flashes of love are like flashes of fire, "the very flame of the Lord." Where there is love, there is God because God is love.
It sounds crazy, but that's the kind of love I have toward you. It's been there for a while, quietly hidden in a way that I wasn't even aware. I've tried to quench it. I've tried to convince myself that this is crazy. I don't really know what love is–or so I tried to convince myself. I'm too young for love. I don't know how to handle it.
But even beyond admitting it to myself, I wondered how other people would respond if I told them that I love you even now? Would them think me naive or too young to feel this way? How can I love someone when I don't even know who they are? But I do love you. And it probably is crazy and it's definitely scary because I can't control it. I can pretend like it isn't there, but that only makes me grumpy because I'm denying my heart of a very special gift and I'm missing out on experiencing God in a whole new way.
I wish that I could tell you this in person. Sometimes I literally ache because you don't know. I want to share my love with you. I want you to know that the time I spend with you and the things I do for you are all done in love. But the Lord is gracious, and even though I'm in this time of waiting and silence, He has given me the ability to write these letters. He has given me a way to let you see my honest heart even though you won't see these letters until after we're married (except maybe this one!).
Love is such a complex word. It's tied to the emotions and often connected with how we feel; but it's more than that too. Love is action. Love is power. Love is…the very presence of God.
And maybe that's something to hold onto as I continue to wait for you.
Maybe instead of trying to run from love or hide it or tell it to go away and come back at a more convenient time, maybe I should just let it flame and let God do what He will. If He sees fit to grow love in my heart for you now, well, I guess I can't stop Him. I can, however, accept it as a gift from my Father and do all I can to love, honor, and respect you from a distance until God sees fit to bring us together.
I pray that He'll do that soon.
But until then I pray that you continue to grow up in the love and grace of our Lord and Savior Jesus Christ. I pray that He would matter to you more than anything and that your love for Him would grow with each day as you realize just how much He loves you. I pray that you would follow courageously and boldly the path He has laid before you. Remember, God's plans for you are good even if they don't seem like it, even when they get hard, even when they don't make sense. And I pray that God would grow love in your heart for me as He is doing in my heart for you. May you always see love as a gift and not a burden. And may you let that love flow out of you onto everyone you come in contact with.
Live in His love, my love. And may God receive all the glory.
With love,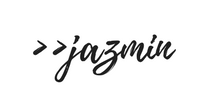 "In this is love, not that we have loved God, but that he loved us and sent his Son to be the propitiation for our sins. Beloved, if God so loved us, we also ought to love one another. No one has seen God; if we love one another, God abides in us and his love is perfected in us." ~1 John 4:12
Save