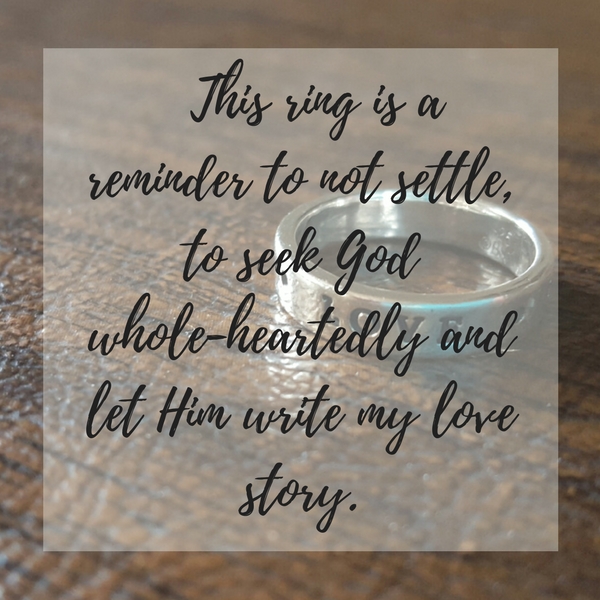 Dear Heart,
You asked me yesterday if I have a boyfriend. It's a question I've gotten quite frequently since I've started working in a middle school. I told you no and your eyes fell to my left hand. "Then what's that ring for?" I told you that it was a purity ring, but you didn't know what that was, so I told you to ask your parents. I don't know if they've talked with you about such things, and I don't want to overstep my bounds. Plus, there was only a minute left of class, not enough time to explain what this ring really means.
It's more than just purity. When I initially slid this ring on my finger during my early teen years, it was a physical reminder of the commitment I had made to sexual purity. But over the years it's gained a lot more meaning.
In many ways I see it as a pre-engagement ring–my promise to purity, but also my promise to the man I will marry. It's my symbol that I'm taken by a man God has planned for me. It's a symbol of preparation–that every year that passes until I marry is another year that God is preparing me and molding me and shaping me. It gives me a reason to dream, to pin dresses and flowers and rings on Pinterest. It's a reminder to pray; to daily lift up this man God has uniquely crafted with me in mind; to pray for his heart; to pray that he would love Jesus above all else; to pray that his eyes would be opened to see me and know that I'm the woman God has in mind for him.
My ring is a reminder of what true love really means. It's not about hooking-up with a guy or chasing after one night stands. It's not about holding hands or romantic kisses full of fireworks and ringing bells. True love is about sacrifice; it's about patience and waiting and wanting the very best for the other person. True love is about giving your best and being vulnerable and honest.
When the time comes and I stand before my husband and promise him my life and my love, I don't want to give him a battered heart; I don't want to bring the baggage of past relationships into our marriage. I want to come whole and pure, ready for out life together.
That's why I don't have a boyfriend now. I asked God years ago that He would work it out so I only date one man–the one I marry. And I'm waiting for that, still expecting Him to answer that prayer. I'm waiting for God's best, not only in a man, but also in physical intimacy.
That's why I wear this ring.
And I hope that somehow I can share this with you, to let you know that you are worth far more than what this world tells you. You are valued and treasured. God has a special plan for you, and I want you to hold out for God's best–even when it gets hard, even when people ask you questions and give you strange looks, even when it feels like you're missing out on something everyone else seems to have.
This ring is a reminder to not settle, to seek God whole-heartedly and let Him write my love story.
Be encouraged, dear heart. You have many years ahead of you to find that guy of your dreams. For now, let Jesus introduce Himself to you and let Him show you what love really looks like.
Live in His love!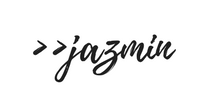 Related: Daring to Dream the Crazy-Impossible
Save
Save
Save