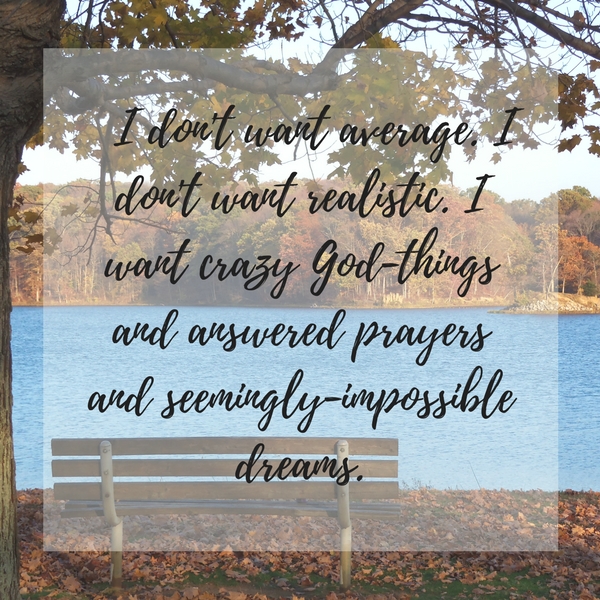 We were in the car, driving slowly through a 25 mph stretch when the thought came to me, a quick and pleasant daydream, unlike many thoughts I'd had over the last several weeks. Dealing with the reality of a new job, an actual dream come true that hadn't quite meet my expectations, didn't leave much room for dreaming.
I couldn't help but roll my eyes as I offered the crazy thought back to God. "Okay, God, I need your help here. Dreamer Jaz is trying to make a comeback." I was definitely irritated. What was the point of dreaming when things weren't going to turn out like I thought anyway?
God's response came quickly and unexpected: "Good. I like Dreamer Jaz."
There are moments that God speaks and I'm sure He's smiling. This was one of those times. There I was expecting to be condemned or at least get a spiritual slap on the wrist for dreaming such crazy things. But God was encouraging me to embrace this part of me.
My friend and I arrived at my special place and as we set up my hammock between some nearby trees, I eyed the white pavilion across the way. I don't know what it is about that place, about that pavilion, but it ignites something in my heart, and gives room for my imagination to run to it's happy, dreamy place. Every time I'm there I feel the freedom to dream big, to dream wild, to dream the impossible. 
So once my friend was happily settled in the hammock, I gave in to the thumping of my heart and ascended the steps of the white structure. Leaning over the railing, I took in a deep breath and watched as all the daydreams flitted into my mind, most of them familiar, different versions of images I'd dreamed before. Dreams of friends and family gathered, flowers, and a white dress; dreams of my arm looped through my father's as I walked down the aisle, and the man who would be my husband standing before me; of first kisses, dances, and stunning pictures to capture the beauty of that day.
I want to get married here, Lord…
That's my crazy dream–the same one I whisper to Jesus every time I'm there.
In my devotional this morning, the author had written a prayer:
"Disturb us, Lord, when we are too well please with ourselves; when our dreams have come true because we have dreamed too little; when we arrived safely because we have sailed too close to shore. Disturb us, Lord, when with the abundance of the things we possess, we have lost our thirst for the water of life. Stir us, Lord, to dare more boldly, to venture on wider seas, where storms will show your mastery; where losing sight of land, we shall find the stars. We ask you to push back the horizons of our hopes and to push us into the future in strength, courage, and hope."
Just those first several words stole my breath and sent my heart pounding. I don't want average. I don't want realistic. I want crazy God-things and answered prayers and seemingly-impossible dreams.
As I sat there, letting the words of that prayer sink in, I thought of the last few months, the struggle of living out a dream I literally had wanted my whole life, and the fact that it's not what I expected–the dream come true that scared me out of dreaming for a while. But I also thought about this week, how I've gotten accustomed to this whole teaching thing and I'm finally starting to find my niche. I'm building relationships with the kids and I'm realizing that the majority of them don't actually hate me. I'm realizing that despite the struggle, I'm right where God wants me, and He continues to confirm that in the way He carries me and the timely words He keeps sending me (and the occasional apple from a student–yes, I actually received my first apple!).
And then I thought about those other dreams–the ones that I'm still waiting on. Dreams of a beautiful love story and a Christ-centered marriage, of finishing my novel, of writing a book about my faith journey. Big dreams. Possibly even outrageous to some. But isn't that how we should dream? Not in our own power; not small, easily reachable dreams. Shouldn't we dream God-sized dreams, ones that let the world know that only He could do this?
Remember Joseph? The second youngest in a family of twelve brothers and not highly favored by anyone but his father. The dreamer. The one who fell asleep at night and dreamed twice about his family bowing down before him. His brothers thought he was full of it. But I wonder what Joseph thought.
The guy was only about sixteen when those dreams came. He had no control over them, and as is normal when we have a strange dream, he shared it. Did he think it was a fluke? Did he think it was the result of the extra helping of dinner he'd had the night before? Did he realize this was God's way of preparing him for what was coming?
One day Joseph would rule, and his brothers would indeed bow before him. But it seemed crazy-impossible at the time.
The journey getting to the point where that dream became a reality wasn't a cake walk either. Joseph was betrayed by his brothers, sold into slavery, accused of crimes he didn't commit, and spent years in prison. Then one day the Lord raised him up and made him second in command. A famine struck all the surrounding areas and Joseph's brothers came seeking food, bowing before this important dude they had once called brother, but didn't recognize now.
I wonder if Joseph's dreams from his childhood flashed in his mind again. Was he struck with awe over how God had done it? The seemingly impossible had happened. That God-given dream had become a reality. It had been difficult getting there, but God had been faithful. He had planted a crazy dream in that young man's mind and had brought it about in His amazing way.
What about you? What crazy dreams stir your heart? What dreams have settled themselves inside you that you're trying to push away because they are too big, too scary, or too impossible?
Dear heart, nothing is impossible with God. And if that dream that won't go away is planted by God, He will surely bring it about. Hang in there. Keep handing it over to Him. And enjoy the ride. It's going to be an amazing one!
Lord, I ask that you would plant crazy dreams in our hearts, dreams we can't possibly achieve unless you make a way. Show us how to dream big and to trust you with those dreams. Help us be patient as we wait. And thank you for the ability to dream, to hope, to look forward to the amazing things you'll do. Thank you that we can set our sights on something that seems out of our reach and then watch as you make it happen
Dare to dream, dear heart!
Live in His love!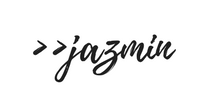 Related: Give Yourself Permission to Dream
Save
Save
Save