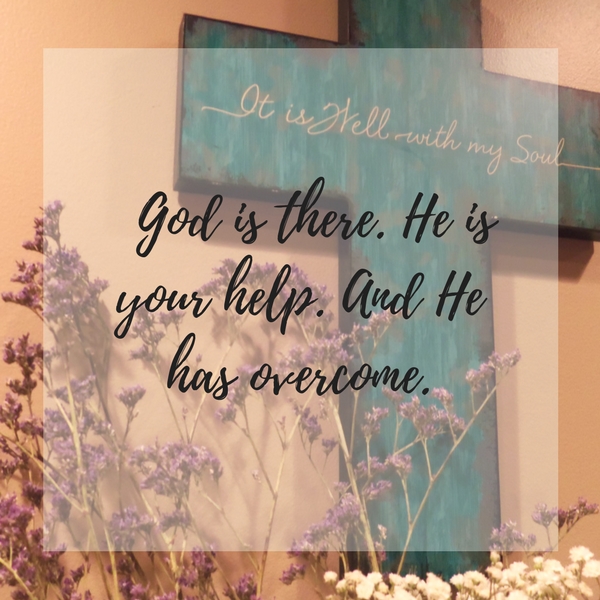 Well, it happened. I survived my first week as a first year teacher. God has been so good, carrying me, providing just enough of what I need, and helping to keep me focused on one thing at a time. I think one of the most challenging and rewarding ways I've seen God's hand at work, though, has been in my battle with anxiety these last few weeks.
Ever since early elementary school anxiety has been a struggle for me. New things, people, places, or last minute plans that I didn't know about tend to throw me for a loop. Most of the time this results in the swirling what-if thoughts sucking me in. My stomach gets queasy and even the thought of food makes me want to get sick. Breakfast is the hardest.
I haven't had a hard battle for quite some time, but the day after my interview three weeks ago, anxiety took over and completely consumed me. I couldn't sleep, couldn't eat much, and couldn't make the fearful thoughts stop. Even after I got the job the fear stuck around.

But even in the battle–and let me tell you, it has been a battle!–God has been near, whispering truth and giving me what I need.
Years ago if I had gotten hit with something like this, I couldn't get out of it myself. Someone had to sit by me, pray over me, force me to eat, and drag me out of it. But I'm an adult now, and waiting around for someone to pull me out of overwhelming fear and anxiety just isn't an option.
Even more than that, though, I believe that God has done a work in me over the last several years. He has taught me how to battle and He has stepped even closer. He is the one I'm relying on now to pull me out of it. And He has.
Last Friday during my devotional time, the Lord put Psalm 121 on my heart.
My first time reading through Psalm 121 last week I didn't catch anything. I read the verses then stopped and said, "Wow, that was nice God, but I've read all that before."
Then God reminded me of Calvary–that place where Jesus was taken and crucified. And suddenly I was able to see the passage from a new angle.
Turning back to Psalm 121, I read the passage again with Calvary and the cross on my mind.
I lift my eyes up to the hills. From where does my help come from? (verse 1)
Imagine with me that we're following the crowd out of the city of Jerusalem the day Jesus was arrested. Hundreds of years ago Yahweh promised Israel relief and redemption. He promised Messiah. Savior. But all we can see now is a bloody hill called Calvary, and three large wooden crosses towering above.
My help comes from the Lord, who made heaven and earth. (verse 2)
And there, there on the center cross, his brow bleeding because of the thorns, we recognize the sorrow in His eyes. That's Him. Messiah, Savior, Lord. That's Him hanging there on that filthy cross meant for criminals. From Him my help comes–the One bleeding out; the One slowly suffering; the One who created all yet is taking the punishment of all. Utterly alone.
He will not let your foot be moved; he who keeps you will not slumber. Behold, he who keeps Israel will neither slumber nor sleep. (verses 3-4).
Even though He's on that cross, Jesus has not forsaken Israel. Even in death, when His head falls to His chest and He surrenders His Spirit, He is not sleeping. He is fighting against death and claiming the keys of Hades. Even in death He wages battle and doesn't for one second sleep.
The Lord is your keeper; the Lord is your shade on your right hand. The sun shall not strike you by day, nor the moon by night. (verses 5-6)
On the third day Christ rises again victorious. Death stays in the grave, but Jesus walks out very much alive. Sin is defeated! It is no longer my keeper. We belong to Christ, and He is our protector, our shade, our shield. Nothing shines brighter than Him.
The Lord will keep you from all evil; he will keep your life. The Lord will keep your going out and your coming in from this time forth and forevermore (verses 7-8).
Anxiety has no power.
Sin has no power.
Death has no power.
If we belong to Christ, we are new creatures. The world might get crazy and fear will try to creep in, and we'll struggle and hurt and life will be messy and unexpected things will happen; but still Christ is victorious and He is our help. 
Be encouraged today, whether you're dealing with anxiety or you're in a season of hard waiting or God just feels silent or whatever. God is there. He is your help. Keep looking up past the pain and the suffering to the one who knows pain and suffering best and overcame it–who overcame it for our sake! Look up and fix your eyes on the cross, on Calvary, on Jesus. He is our help!
Live in His love!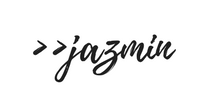 Save