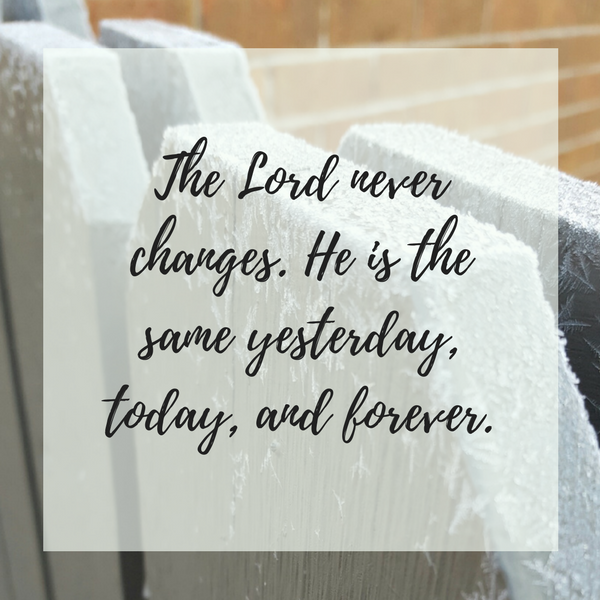 Over Christmas break I discovered Lynn Austin's Restoration Chronicles series, and I fell in love. The series followed some of the minor prophets in the Old Testament as Israel slowly returned from exile in Babylon and rebuilt Jerusalem. I've always been a fan of stories, and I love scripture. Put them together, as Austin did with her books, and I am one happy chickadee.
Those books fanned a flame in my heart for Jewish culture and sparked a challenge I'm taking this year.
I'm calling it the Love Search.
I'm on a mission to connect the Old Testament to the New–to see how Jesus and His amazing love and grace are woven into books most people regard as irrelevant now. While many of us can get into Genesis and the early chapters of Exodus with the plagues and the Red Sea, we start loosing speed around the time the law is given. And by the time we get to Leviticus and Numbers, we've all but given up on the Old Testament. It's nothing but laws.
But after reading Austin's series, God opened my eyes and began challenging me to look for the relationship in those early Old Testament books.
Why did God give Israel the Law in the first place? It wasn't just for the sake of binding them up with rules. They are arrows that point us back to our need for God–and yes, I said us, not just Israel. These still apply today. Now, I'm not saying we have to follow the letter of the Law. We are participants of the new covenant and no longer bound by the old. But we can't discredit these pieces of the Old Testament either. Skimming through them uninterested or skipping over them all together, we miss a piece of God's heart.
Malachi 3:6 says that the Lord does not change. He is the same yesterday, today, and forever. The God we see in the New Testament is the same God we see in the Old Testament. He is active and loving and gracious, and He relentlessly pursues His people.
My challenge was to see how He does that through the Law. My hope was to see Jesus and His astounding love woven into passages we're so quick to zone out on.
And I have.
My search began in Exodus. Having recently read about Moses (and seen The Prince of Egypt–seriously one of the greatest movies of all time!), I decided for skip straight to Exodus 19 where the Lord delivers the ten commandments to Moses and the people of Israel at Sinai.
Here's the theme that I saw throughout the book: the Lord has a plan and He invites us in to carry it out.
The laws and specific instructions given about the tabernacle and priestly garments and festivals all show God is a God of details. He pays attention to even the smallest thing. The laws given here are not meant to confine, but to show Israel–and us–the need for God.
God created the universe and with it He designed life to function a certain way. When man decided we no longer needed God and His ways, that His way wasn't not good enough compared to what we thought Knowledge offered us, we turned away from that plan. Here in Exodus, the Lord starts to reveal and move us toward right living again.
But it isn't easy. Israel soon finds that out. They tremble in fear as they encounter of the booming voice of God coming from heaven. When Moses takes too long up on the mountain top, the people grow restless and form an image to worship instead, quickly falling away from their commitment to serve the Lord and follow His way.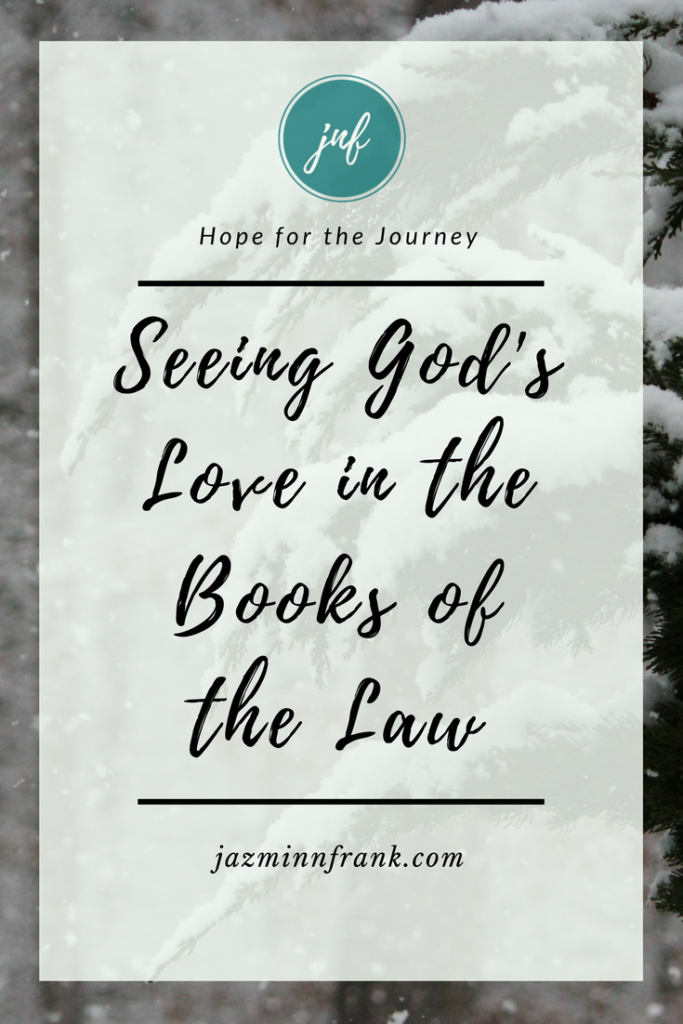 What God requires of us isn't easy for our sinful selves to live out. But God is patient and gracious. He provided the sacrificial system so that His people could atone for their sins. He established the Sabbath to give His people rest and remind them that it is Him they are to put their trust in, not the labor of their own hands. He asked Israel to mark on their calendars four celebrations they were to participate in every year, reminders of God's faithfulness and provision, and salvation.
No, when I look at Exodus, I don't see laws. I see love. I see God's favor poured out on a completely undeserving people. I see His pursuit as He made Himself and His ways known to His people and called them to follow Him. I see Him making Himself available and allowing His presence to rest in a man-made tabernacle so that He could commune with His people.
And this is only the beginning.
Over the next several months I'm going to bounce back and forth between the Gospels and Old Testament law, searching for love in the pages and words we often associate with a rigid, rule-following God. And I think that the more I dig in, the more I'm going to see God's heart for His people.
Will you join me? I'm headed to Luke next, and I'm excited to share what I find. I'll be looking at Jesus, the One who says He came not to abolish the law, but to fulfill it (Matthew 5:17). I want to know what that means.
What about you? What are you reading lately? Any surprising revelations or connections you've made? Comment below or you can send me an email through the contact tab. I'd love to hear from you!
Live in His love!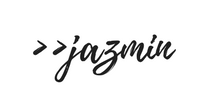 Related: The Power of God's Word
Save
Save
Save